I recently reviewed Kristen McKendry's book
The Governess
which I absolutely loved! I'm excited to tell you about her new book The Song of Copper Creek that was just recently published.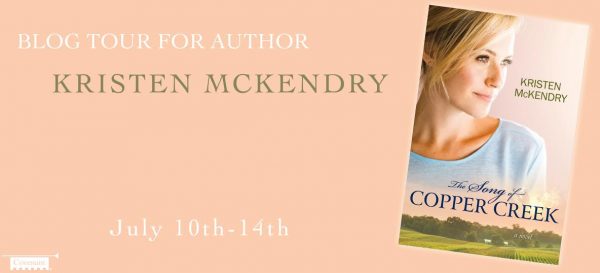 My Review
I really enjoyed this book. It is set in Port Dover, Ontario, Canada. I absolutely love Canada, and the setting in this story sounds beautiful, being on an old Canadian historical Farm (which is fictional). My favorite thing about this story is each chapter left me wondering and guessing what would happen with Grace and the relationships that she was forming. A lot of the books I read you can kind of tell what's going to happen in the end, but in this book each chapter left you wondering. I loved the friendships that Grace finds in the people of Port Dover and around the museum. The friendships that she finds in Toby, Martin and Laura, and the kids. I loved all their characters and how they each had an important role in the story. This story definitely is a story of finding peace and healing after experiencing hard things. I was expecting a little bit more of a love story, but most of the story was about Grace, and Mason, and the children and their experiences in healing their hearts and being open to finding love again. I hope that there is another book written after this that goes into more of what happens next in the lives of these people. I'm definitely curious to read more about Angus and how he was kidnapped. (which is in another book she wrote previously!)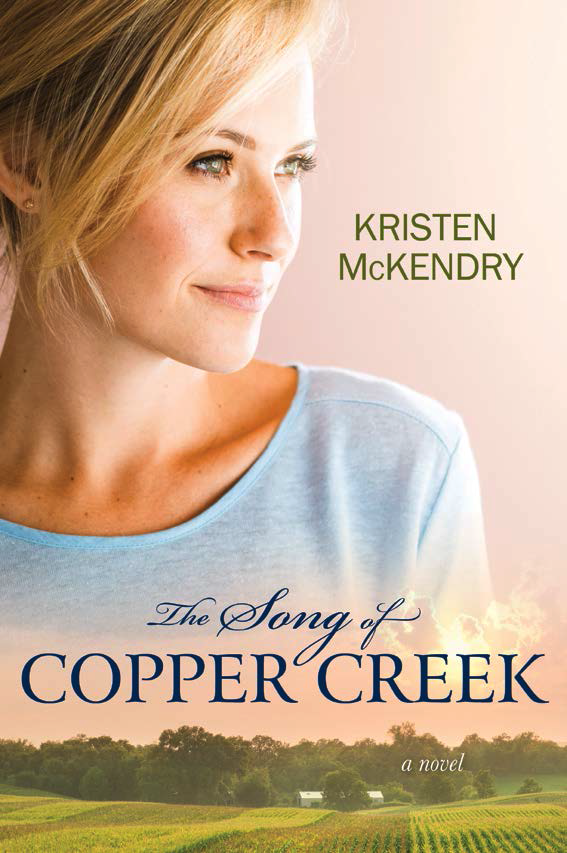 Synopsis
It's been more than a year since she lost her family—a tragedy that has left Grace Whitaker a shadow of her former self. Unable to move on surrounded by so many memories, she makes the desperate decision to return to her childhood home in Port Dover, Ontario, Canada. There she hopes to salvage the broken pieces of her life—but what she finds is the promise of peace and healing in an unlikely place.
Copper Creek Farm is part of a Canadian historical museum, offering glimpses into nineteenth-century pioneer life. Yet the farm offers much more than that—it is a place of second chances. For Grace, the opportunity to work the land alongside the loving Whelan family is the first step toward healing. But she isn't the only broken soul seeking hope on the farm. Grace is joined by a young man in trouble with the law, as well as the Whelans' son and grandchildren, who are struggling through their own heartbreak. Together, these survivors discover the strength that can be found in friendship. But when faced with the uncertainty of the future, will they have the courage to move beyond the past to forge new lives for themselves?
I really enjoy Kristin McKendry's books. They are not your typical clean romance novels and she is so creative in the way she puts stories together!
Purchase
Deseret Book – Amazon – Listen on Bookshelf
Book Tour Schedule:
*July 10th:
*July 11th:
*July 12th:
*July 13th:
*July 14th: