I have been kind of MIA lately, but I'm back to share with you a great new book called Lily of the Manor by Anita Stansfield! I have always love Stansfield's books, and this new one is wonderful!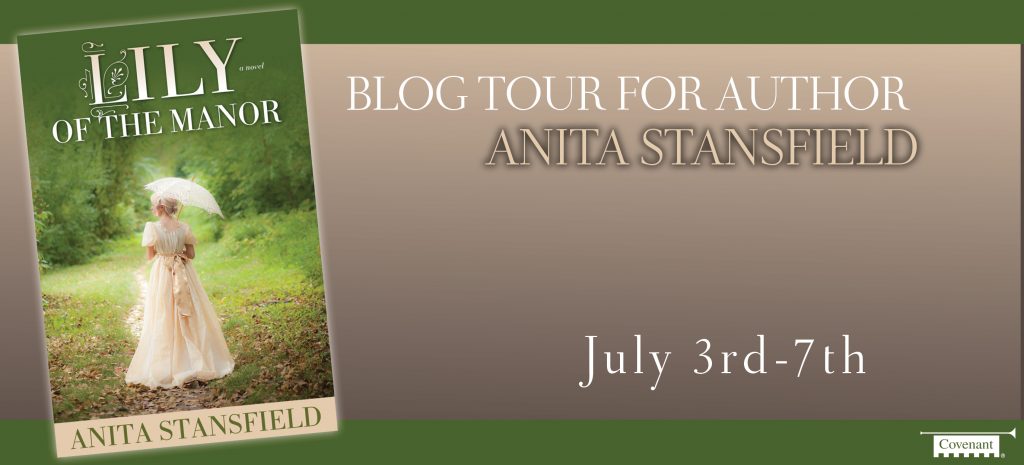 About the Book:
Broadbent Manor is a home brimming with life and love. With eleven adopted children in her care, young widow Lily Broadbent is in search of the right tutor to instruct and nurture her young charges. So when Frederick Woodstone arrives on the doorstep seeking the position, Lily is quickly impressed by his qualifications—but even more pleased with his gentle manner and immediate rapport with the children that society cast aside. It is clear: Mr. Woodstone is a perfect fit for the family.
From the moment he arrives at the manor, Frederick is enchanted by the lady of the house. Lily is a pillar of strength and compassion, and her striking beauty is undeniable. As the pair works side by side to teach the children, their professional association evolves into something far deeper. But when they stumble upon a young boy in dire circumstances, their relationship is put to the test as Lily makes the impetuous decision to rescue the child—no matter the consequences. What follows is a chain of events that will threaten all that Lily has built for her young family, as the fight for the safety of one small boy becomes a battle between life and death.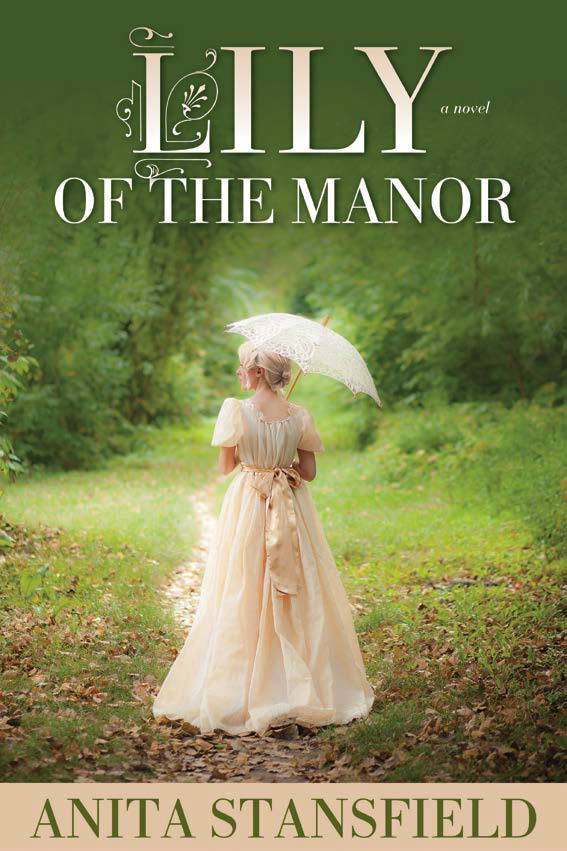 My Review:
Like I mentioned above, I have never read a Stansfield book that I didn't like! This one did take a few chapters to get into, but I was not ever disapointed. Lily of the Manor was a beautiful book that taught of compassion, faith, love and kindness! I liked Frederick right away. A simple, humble, honest teacher who comes to Broadbent Manor to find a job. He is surprised by the fact that he will be teaching 11 children, but he jumps in head first with no hesitancy! Lily is a bit of a mystery at the beginning. The way she looks, the love she has for children in dire situations and the faith she has in God to help rescue these children. Set during regency time, but not your typical regency, you will love this book just as much as I did!
About the Author
Anita Stansfield began writing at the age of sixteen, and her first novel was published sixteen years later. Her novels range from historical to contemporary and cover a wide gamut of social and emotional issues that explore the human experience through memorable characters and unpredictable plots. She has received many awards, including a special award for pioneering new ground in LDS fiction, and the Lifetime Achievement Award from the Whitney Academy for LDS Literature. Anita is the mother of five, and has two adorable grandsons. Her husband, Vince, is her greatest hero.
Schedule: