Bread!! Oh how I love delicious and healthy bread! When I was asked to try some products from the Berlin Natural Bakery I was so excited. Let me tell you a little bit about Berlin Natural Bakery and then I will share some of my favorite products that I tried!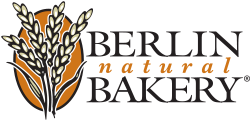 Have you ever tried spelt flour? I haven't until recently when I got to try products from the Berlin Natural Bakery. All of their products are made with spelt flour. If you go to their website they will walk you through the nutritional benefits of spelt. Spelt has recently become popular for people with wheat sensitivities. Many people with wheat sensitivities discovered they could eat spelt with no adverse effects. Spelt, according to the Berlin Natural Bakery, is superior to common wheat and is no longer just sought-after by those with wheat sensitivities.
When my kids first tried the products that we received their first words out of their mouth was, "wow spelt is really good"! We all noticed a difference in its texture, and the taste was just as great as regular bread, if not better. It didn't taste weird at all, in fact we felt like all of the bread from Berlin Natural Bakery was very soft and delicious! All of Berlin Natural Bakery products are made with no additives or preservatives. It is free of GMO's and they do not use any sort of corn syrup, they use pure organic honey has their sweetener.

We were able to try some great products, we tried it there sprouted spelt bread, they're righteous rays and spelt bread, which was amazing. Their pumpkins streusel spelt bread, which was better than any pumpkin bread I have ever had. We also tried some delicious gingersnap spelt cookies, chocolate crinkle spelt cookies, and amazing angel food loaf made from spelt flour and Amish Country whole eat spelt noodles. My kids didn't even notice a difference between the noodles that we usually use and ate up their spaghetti like normal. If you have wheat issues with your family may be spelled would be a good thing for you. I know wait and eating too much of it for me makes my stomach bloated, I'm hoping that Berlin Natural Bakery products will be in stores near me soon!!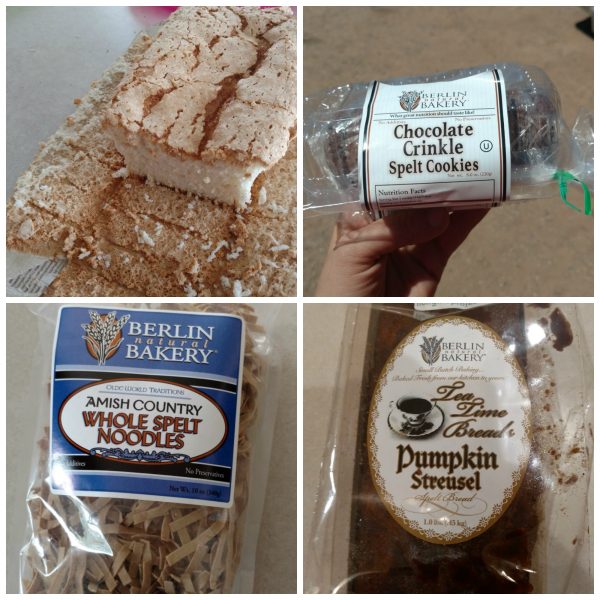 You can order Berlin Natural Bakery online, but you can also go
here
to find out what local retailers sell it in stores near you. You can also go to your natural grocery stores and request that they sell Berlin natural Bakery bread!