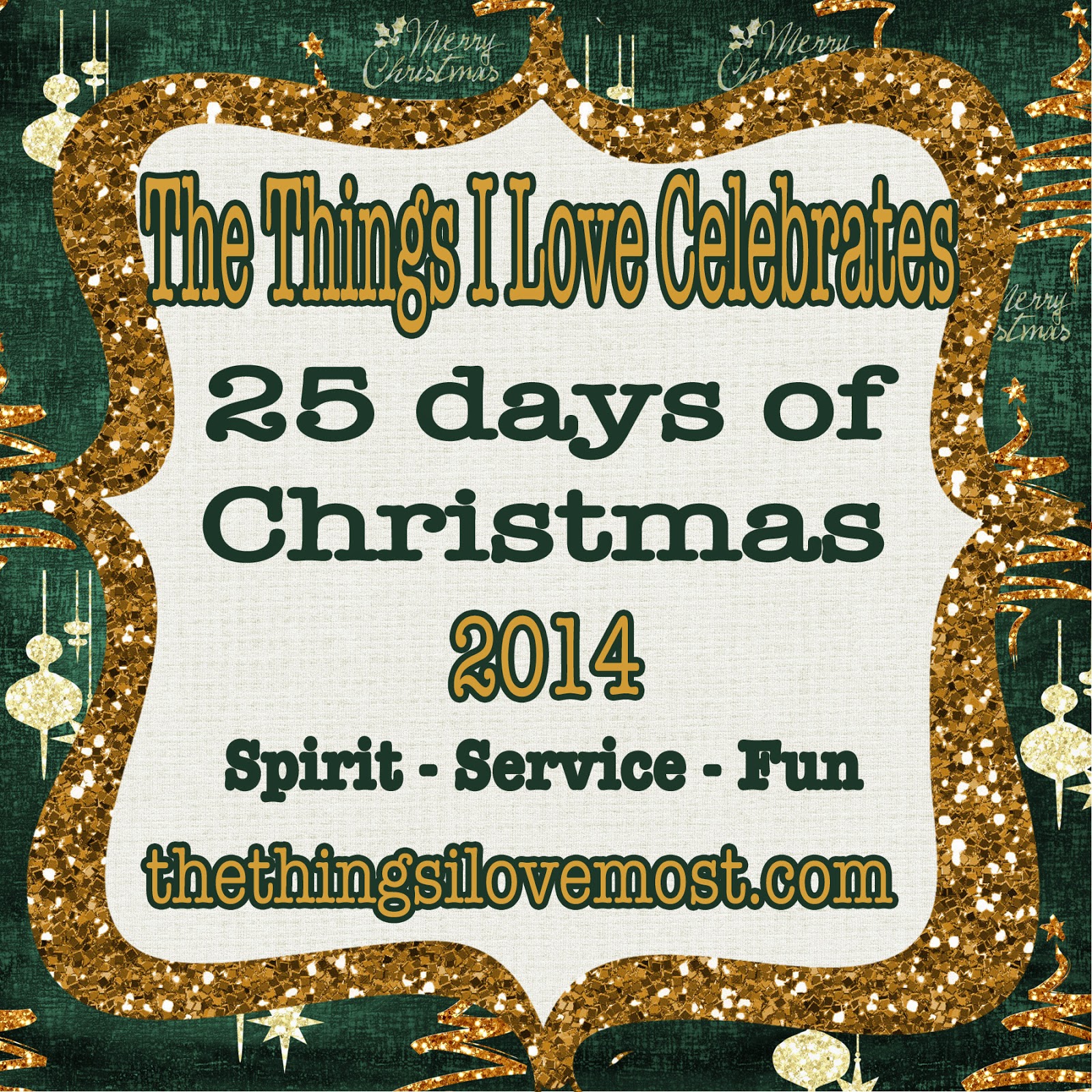 I hope you all had a wonderful Thanksgiving!  We had a quick 2 day trip to visit family and now we are back home and back to life…..back to reality! (I bet you just sang that line)!  We put our Christmas stuff up the day before we left, so I fell mostly ready for the Christmas season!   Most of my shopping I have done online this year and it has been SO much easier! I still need to shop for my husband which is always super hard because he wants expensive stuff, and we don't have very big budgets for each other!  I will figure it out!
My kids keep asking when we get to start our 25 days of Christmas. They are so excited and look forward to it every year!  If you haven't followed my blog in the past, here's how we do it.  Every day we do one thing that has to do with the spirit of Christmas that focuses on Christ, his birth, and the symbols of Christmas and what they mean.  Each day we also pick a small act of service that we can do.  Last but not least we do one thing that is fun! Something usually pretty simple that the kids love.  Most days the Christmas Spirit and Christmas Fun correlate with each other! I print both of these sheets off laminate them and tape them to our door.  Each day the kids run to it and read what we are gong to do from it each day!  Sometimes we do it right then, sometimes it's an evening activity, and sometimes we incorporate into our school day!
You can either Right Click and save to your desktop, or click
Here
and
Here
for the printable versions!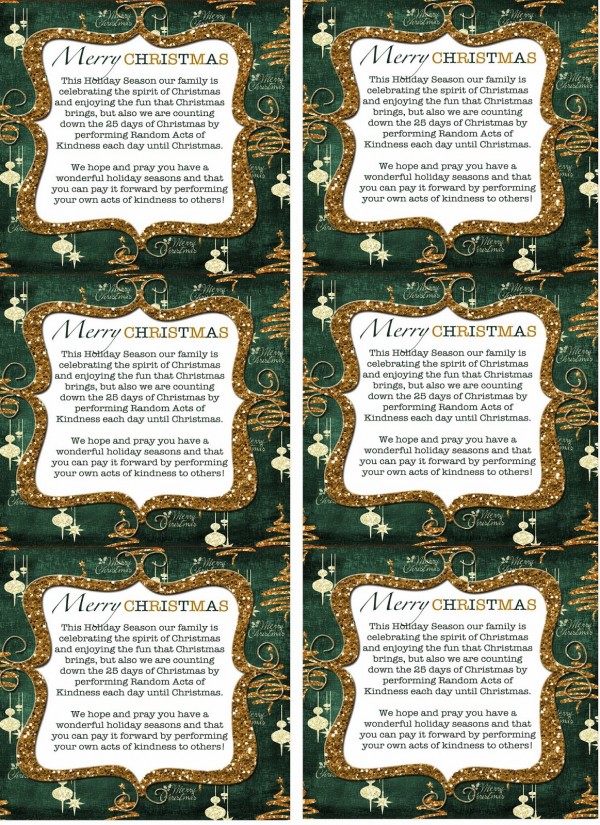 You can read about some other traditions that we do
 here
.  These include our nightly Christmas books,
our Gift Giving and Gift Exchange, and our 25 Days of Christ Countdown Ornaments that we put on our tree each evening.
Here are some links to some of the activities we do on our Christmas Fun days…
25 Day Scripture Chain & Scavenger Hunt
Snowflakes & 3D Snowflakes
Gingerbread Houses & Christmas Tree Cones
Neighbor Gifts
Kissletoe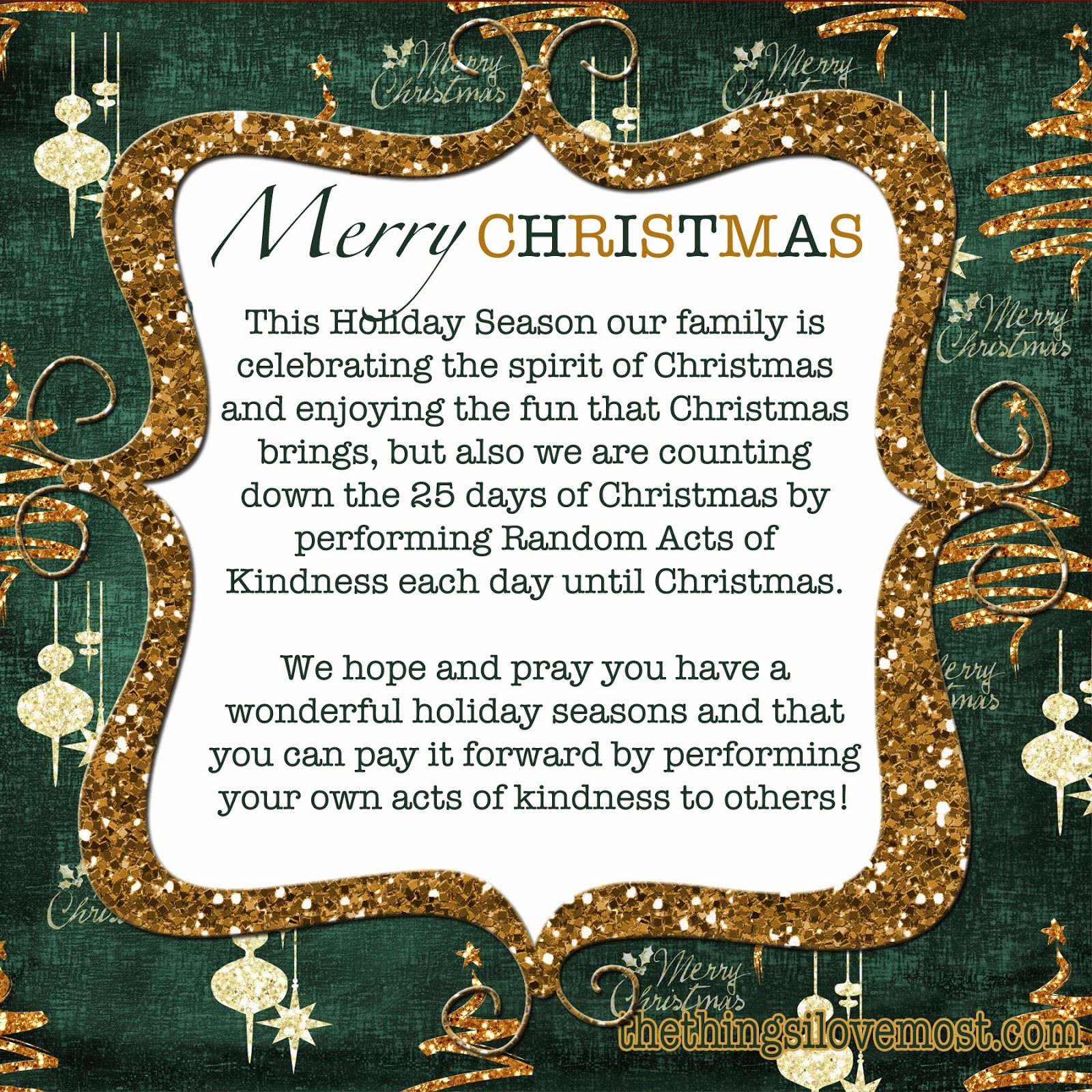 I have a fun list of ideas you can do so serve 
here
, or just come up with your own as a family that are fun and simple! They can even be as simple as serving each other! If the service is something you do outside of your home you can leave these tags somewhere where you served someone to remind other to pay it forward!
Some might think this is a lot. To us it's not!  It only takes about 10-20 minutes on most days! Some days our Christmas fun activity takes longer, but I put those on days we have more time or when my husband is home from work to help out.  You don't have to do it all.  Pick one thing you like and incorporate it into your holiday season this year! I hope you all have a wonderful month and that you remember the true meaning of Christmas!