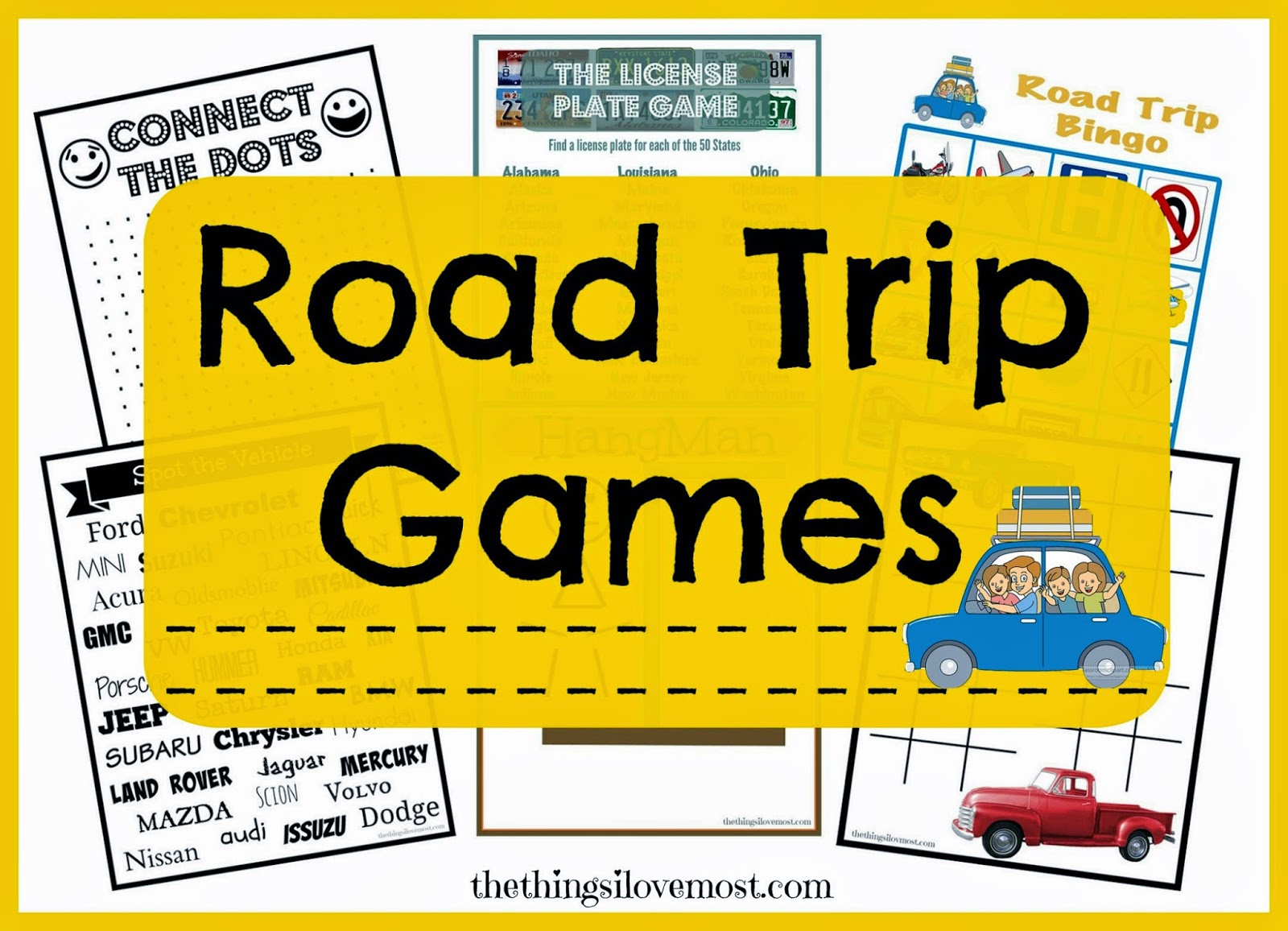 We love to travel as a family and make fun memories along the way. One of my dreams as a homeschooling family is to take a month one year and travel the US in a trailer. Not sure when that will happened, but wouldn't that be a blast? As much as we wish we could go on big lavish vacations by airplane, it's usually in the car, and it's usually to Utah County to visit our family! It's great because our kids need memories with their cousins and they feel like it's a great vacation. We do love to plan at least one road trip somewhere else once a year. Last year we surprised the kids by taking them to Legoland and the beach! It was a blast!! You can read about our fun trip
here
. Anytime we drive longer than an hour, it takes effort to keep my 5 kids entertained and help them from not fighting. Here is my list of things we do to help them stay happy, and us stay sane!!
10 Ways to Entertain Your Children While Traveling-
Read a family book together.
Sing Songs!
Play the ABC game.
Listen to a Book on CD.
Play "Were going on a Road Trip" – say that phrase and then what you are bringing. Go around the car and you have to remember what everyone is bringing and add to the list.
Color!
Make up stories!
Watch a movie
Have Quiet/Rest Time and listen to peaceful music.
Tell the kids fun stories about when you were a child!
Bonus – Play these fun Travel Games I made!!
This last month we had to go to my husbands grandfather's funereal and had to drive in the car for over 11 hours in one day. I didn't want the DVD player on the whole time and so I decided to make these fun road trip games for the kids to have. I surprised them with them, and for about 2 hours they just played these games! It was wonderful!
I printed them on Card Stock, laminated them, and punched a hole in the corner. I put a metal ring on it and gave each kid their own set with a WET Erase marker, a package of Wet Wipes and a trash bag!
They each had their favorite game. My boys LOVE the license plate game. They read UTAH about a million times! They keep these under their seat now and when we go on trips they add too it! My little 3 year old mister loves Connect the Dots. He doesn't play it right, but has fun coloring!
Click on the titles to print each game…
With Thanksgiving and Christmas coming, lots of families are traveling. I hope these help your kids stay happy in the car and that you travel safely!