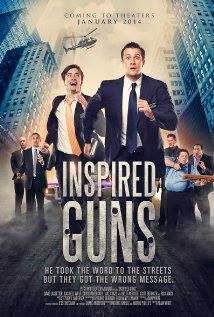 Inspired guns is a newly released film about two Latter-day Saint missionaries who are mistaken as being caught up in a dangerous mafia operation.
The last thing Elder Fisher expects when he and Elder Johnson hit the streets is Roger and Larry, two seemingly golden prospects.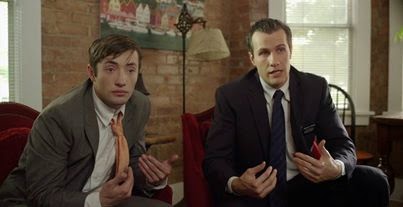 Roger and Larry, low-level Mafioso brothers, think the two Mormon missionaries who approach them have been sent by the "Boss" to deliver their next assignment. But as they continue to meet for discussions, both the mafia and the FBI have their sights set on Elders Fisher and Johnson. The mismatched elders learn to rely on each other to survive the tangled web of mistaken identity and an ending that is sure to surprise viewers.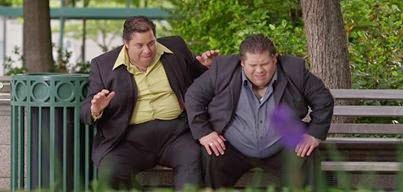 We had a great time watching this cleaver, funny and entertaining show as a family last weekend! It was clean and hilarious, which I am always grateful for in movies lately! My kids keep asking to watch it again. There are a lot of funny one liners. My kids favorites being "What's that in your eye?" and "Sipic!"
Here is a bio about the producer, director and and writer!
Inspired Guns is a labor of love by director, producer and writer Adam White. White wrote the script back in 2003 while he was a student at Brigham Young University. He was told that there was no money to made from his script about two LDS missionaries who get mixed up the mafia. White transferred to Arizona State University where he decided to study business instead as a way to support his family.
Over the next ten years, White built up and sold several Internet businesses. After the sale of his businesses, White found himself with the time and money he needed to take his script he wrote so many years ago and turn it into a reality. White describes his film as Dumb and Dumber mixed with Bourne Identity all wrapped up in an LDS comedy that really has heart and a good message.
Inspired Guns was primarily filmed in Utah and Salt Lake counties, with establishing shots filmed in New York City. Utah County residents may be able to recognize some of the scenes shot in Provo, Orem and Midway.
The film is now available on DVD at Deseret Book, Seagull Books, Wal-Mart, Costco and Amazon.
The great producers of this film have offered to give a copy away to one of my readers! The giveaway will end on the 10th!
a Rafflecopter giveaway