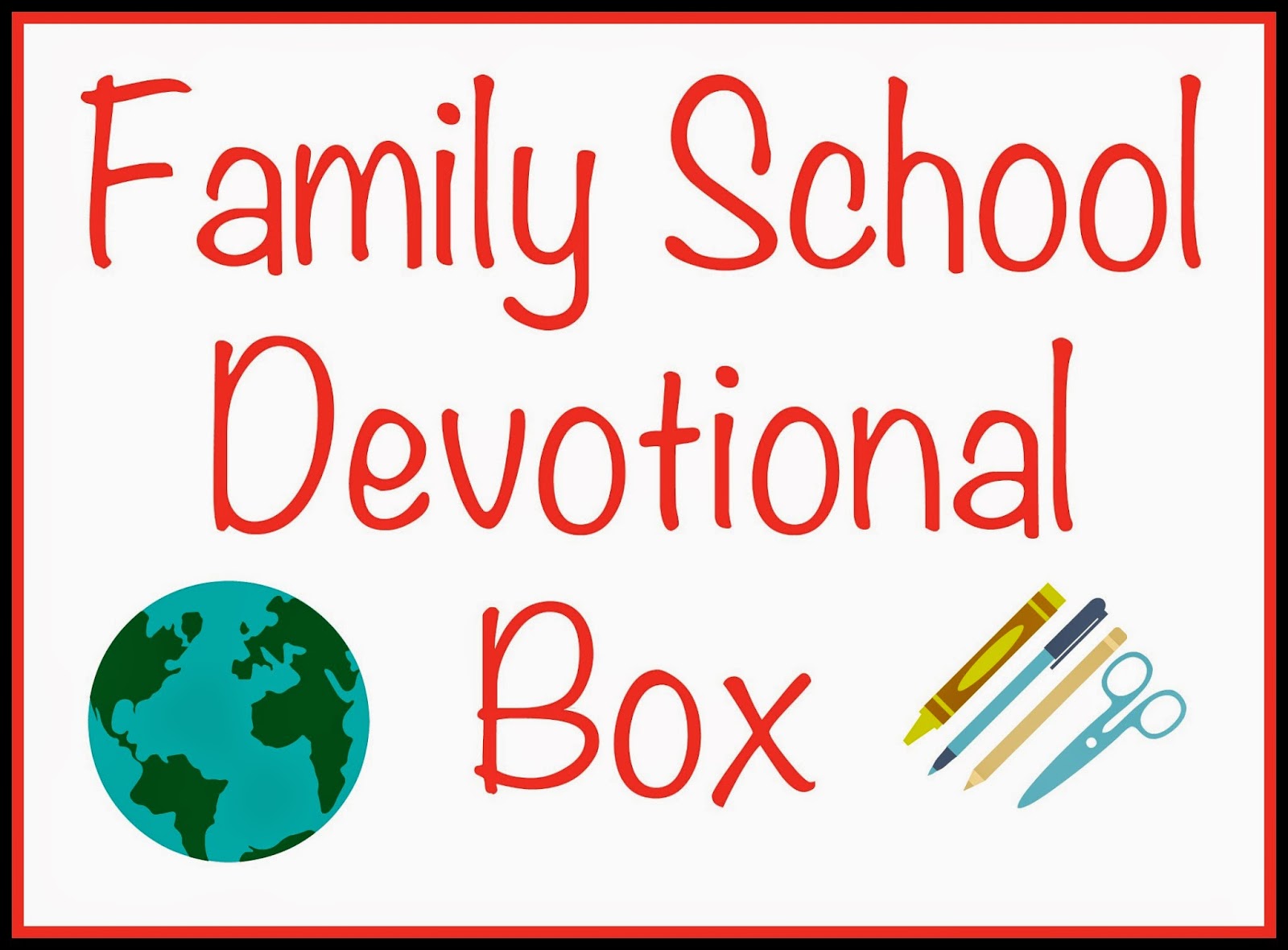 When I started homeschooling as a little girl one of the things I remember most was our "Opening" or what others call "Family Devotional"! We would always start with a prayer, then the pledge, sing a patriotic song, memorize scripture and poems and sings other fun songs! We learned a lot in that short 20-30 minutes! I finally got my Family School Devotional Box put together this year and I feel so much more organized. Last year I would just wing it and quickly think of a song or scripture to teach the kids! My sister had an awesome list of songs, poems and scriptures to memorize, so I added it to mine and am super excited to share this with you all!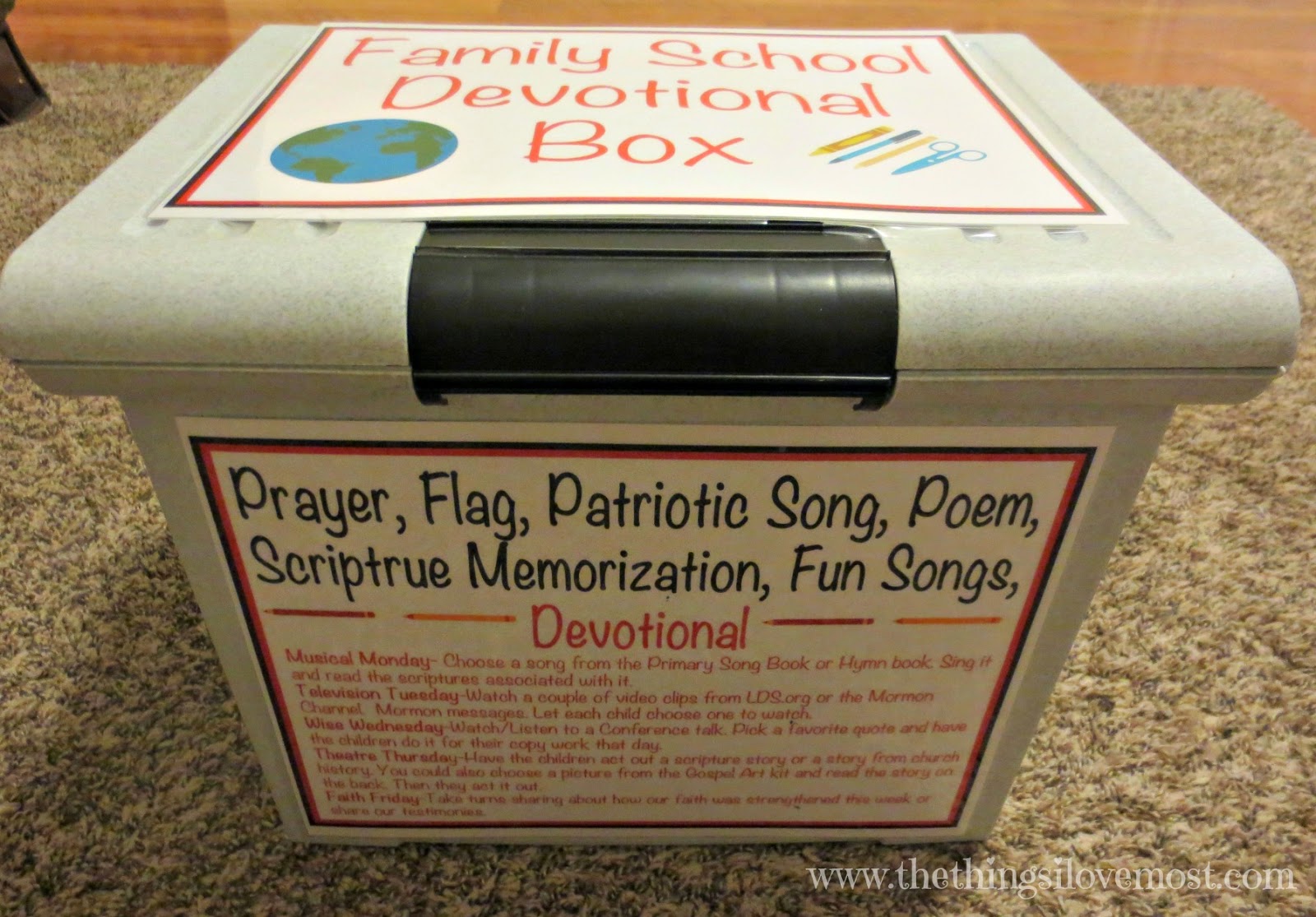 I LOVE my box and so do the kids, even though I realized I have two typos on it, Don't worry I fixed them for the free printable! Here is how I organize my box. I have files for "new" and "review" and once it is memorized I put it behind the review tab.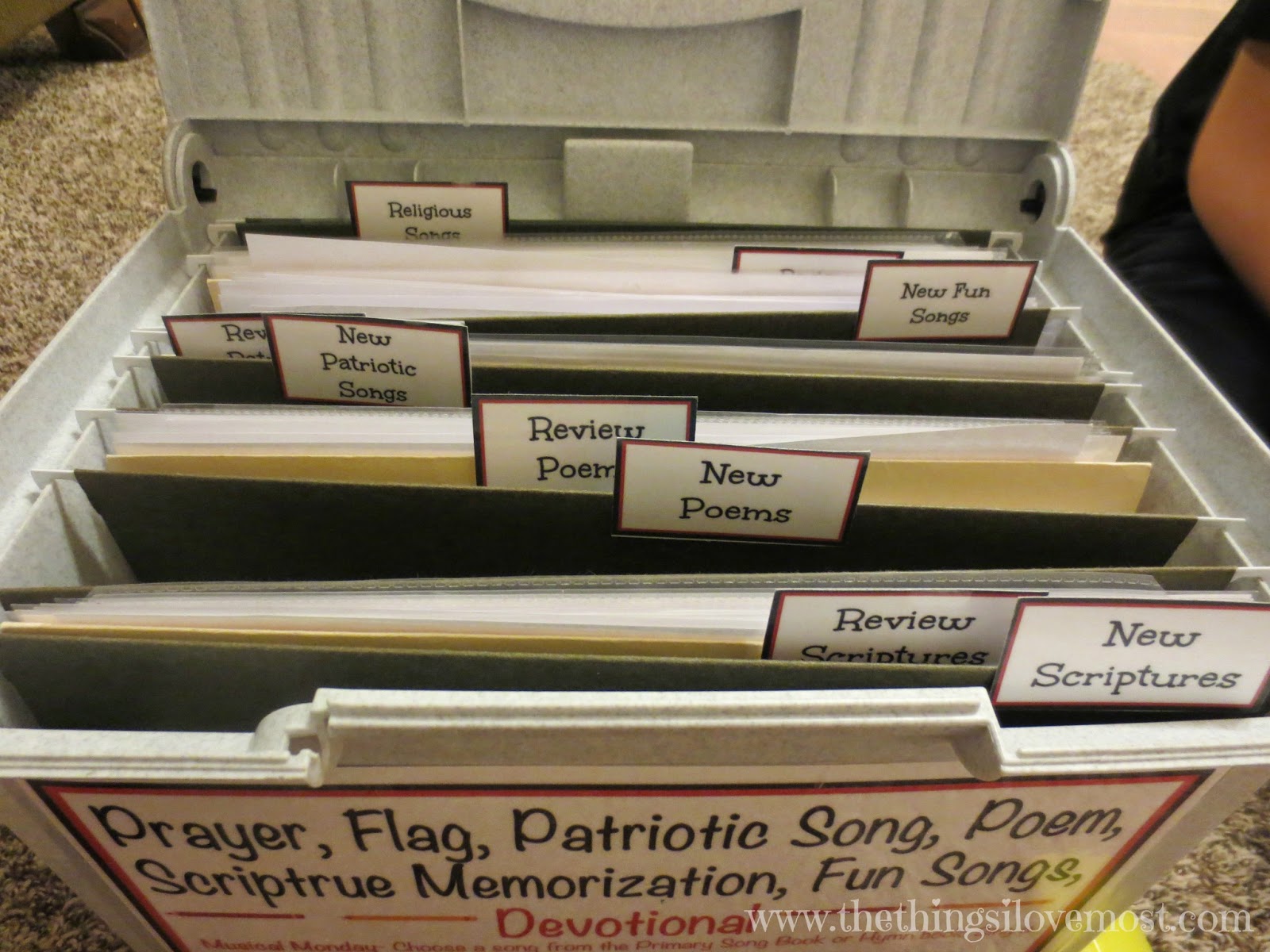 This folder has the stuff we are working on for the week. Sometimes it stays in longer especially if it is a little more difficult!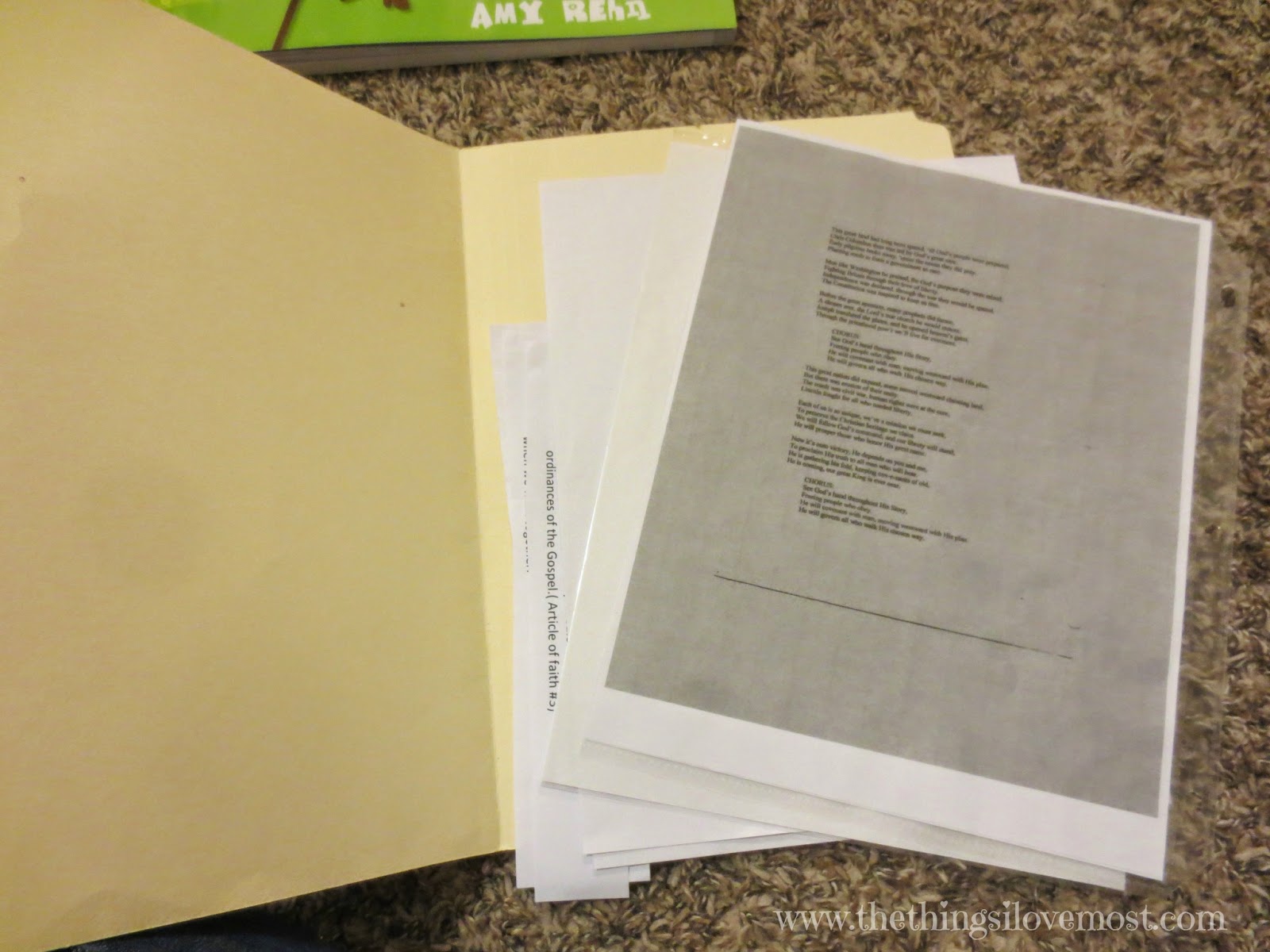 We also do our Song School Latin
, Vocabulary Cartoons
, Phonogram Cards

and Singing' Smart
songs if we have time. I don't like it to take more than 30 Minutes.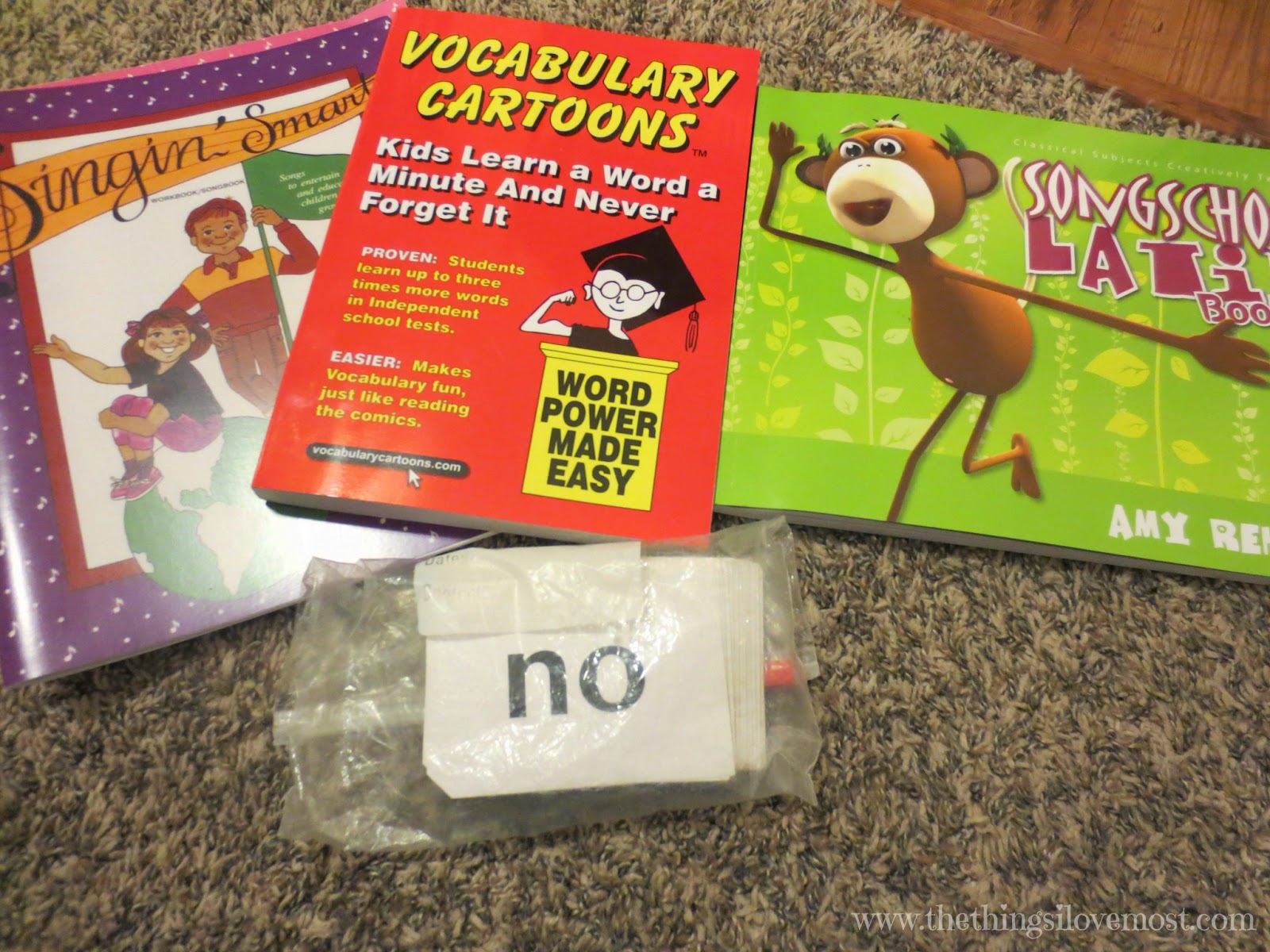 I put that all in the front of the folders and that is what we work on for the week.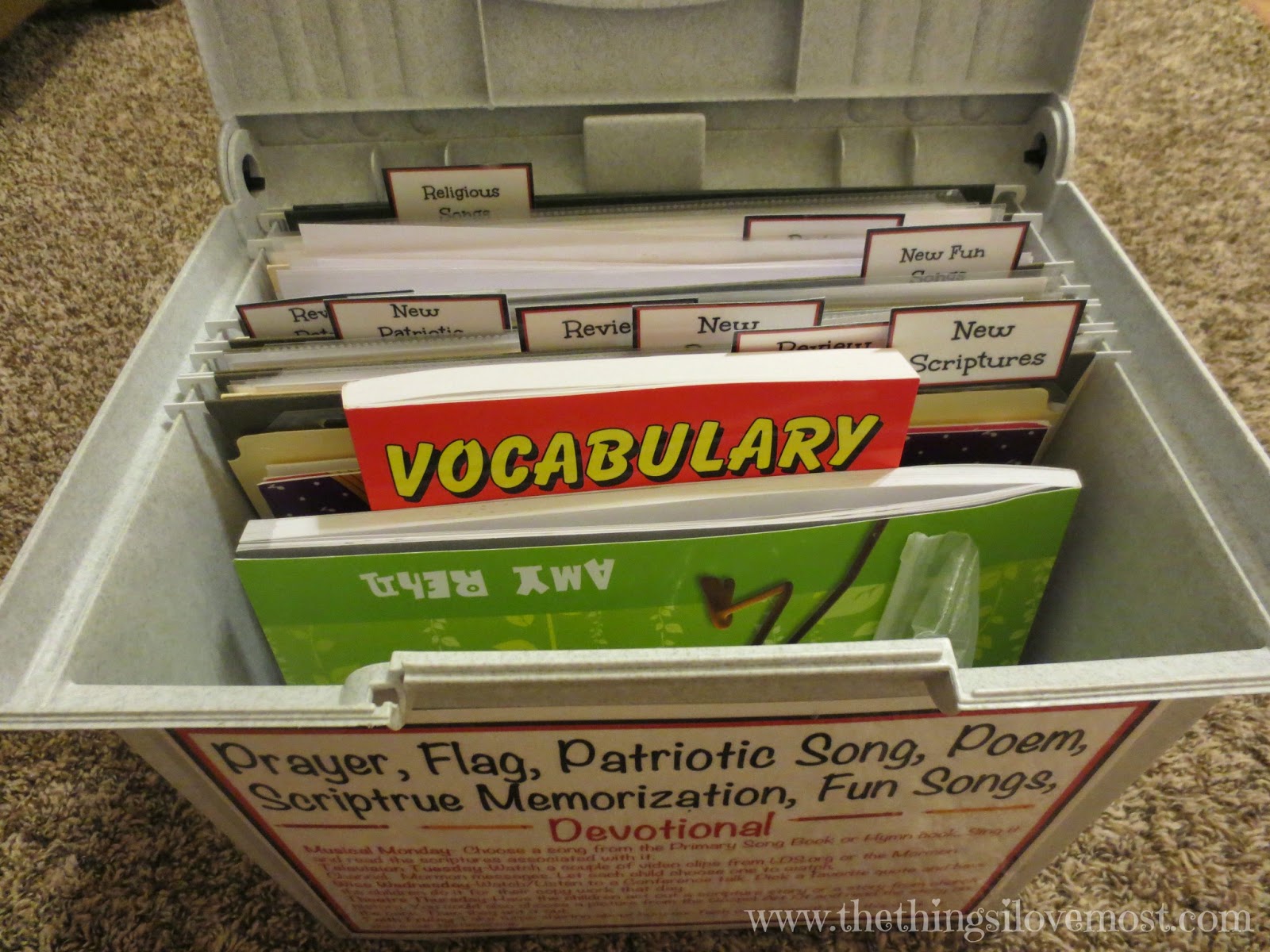 Here are the links to most of my stuff. I will keep adding to it. I thought about doing it all in alphabetical order, but just didn't find the time. Each month I add new stuff to the box. I just scroll through the list and look for ones that I feel would be good to learn and print them off!
Songs for Opening
If you don't know the tune to some of these songs, just search online and you will find it! We also sing a religious song out of the
Hymn book or Children's Song Book
!
Also, as far as a little spiritual devotional goes, my friend Aimee came up with this other fun thing to do that I have been implementing as much as I can. If our Opening goes to long the kids loose interest, but if I can see they are still excited we also add these fun things each day. Their favorite has been Theatre Thursday where they get to act out a scripture story and I have to guess which one it is!

I often have affiliate links in posts. If you click on them I make a tiny percentage of the sale. All opinions are 100% honest and my own!