This last month I have been waiting not so patiently, for our temple here in St. George to re-open after being closed down for cleaning for two weeks. I'm headed there tonight and can't wait. The temple brings me so much peace, and I love spending time there each month. Starting in April I am joining up with my fellow Mama Birds and participating in an I Love to See the Temple 21 day Temple Challenge. Head over to the blog and read about it! I know that by focusing on the temple for these 21 days will bring me closer to God and help ease my stress that come with every day life. This last year, yes I said year, I have been wanting to pick a temple for my kids to hang in their room, but keep forgetting to do it. This month we are going to do it! I create a fun I Love to See the Temple Printable for all of my kids rooms to put next to their favorite temple!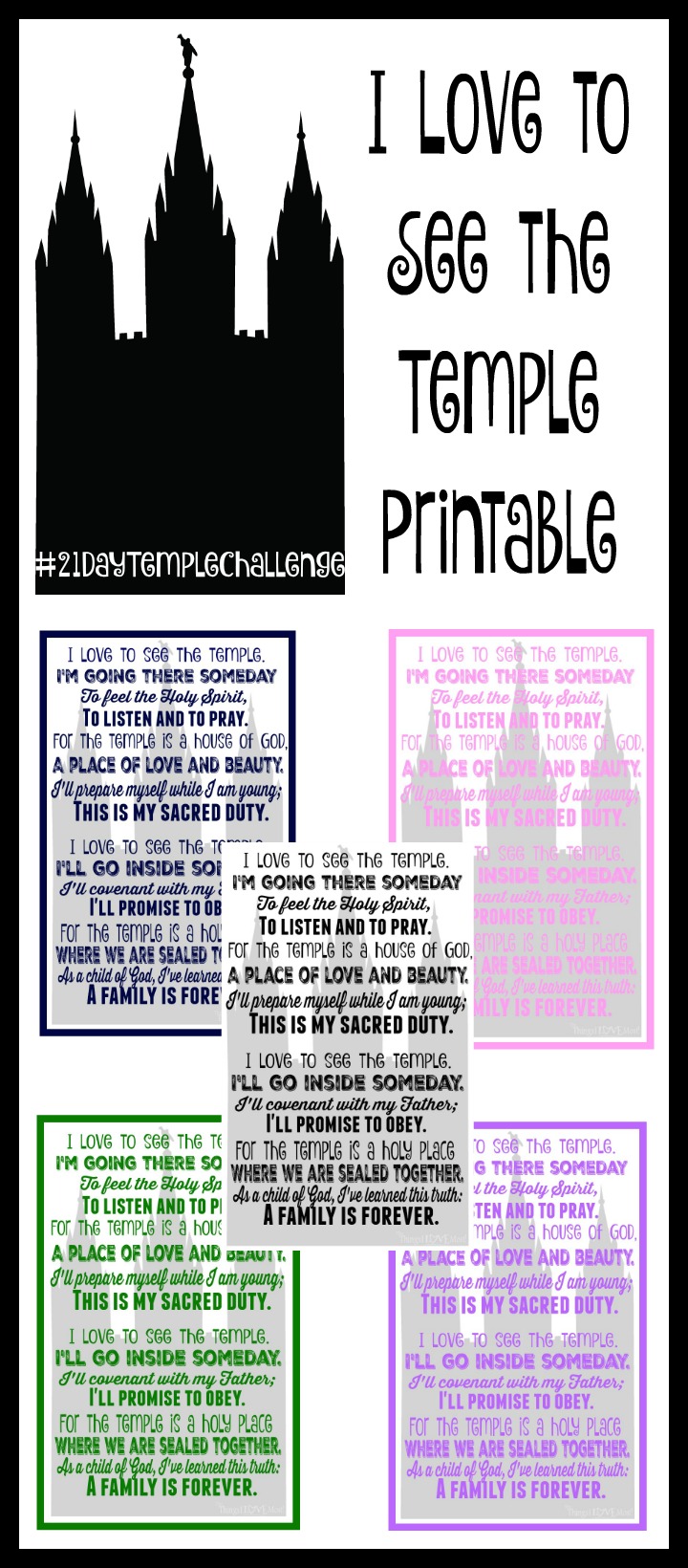 I Love to See the Temple Printable
I made 5 different colors that you can pick from. Just right click and save to your desktop and you can print them however you would like to. These are 8×10, but they will also print to size on a 8 1/2 x 11 normal piece of paper if you set them to print on your regular printer.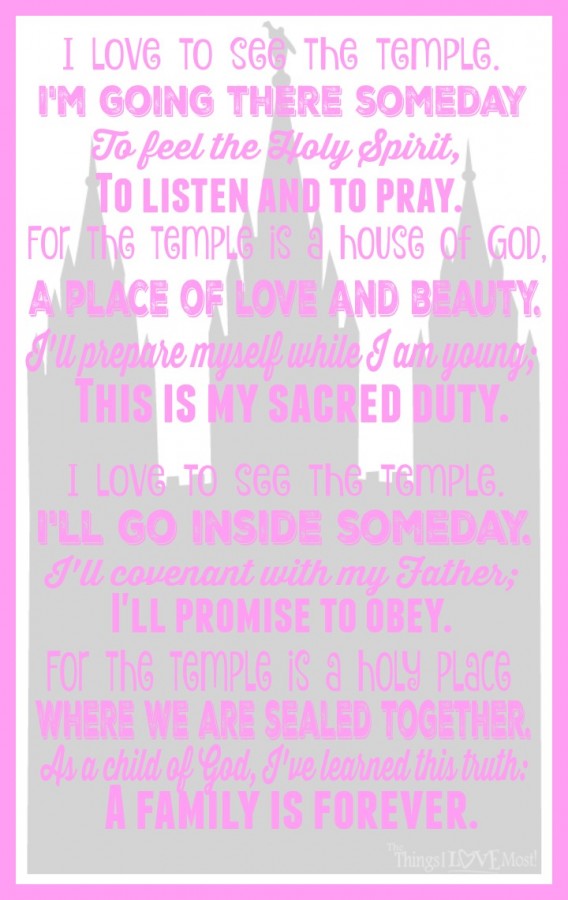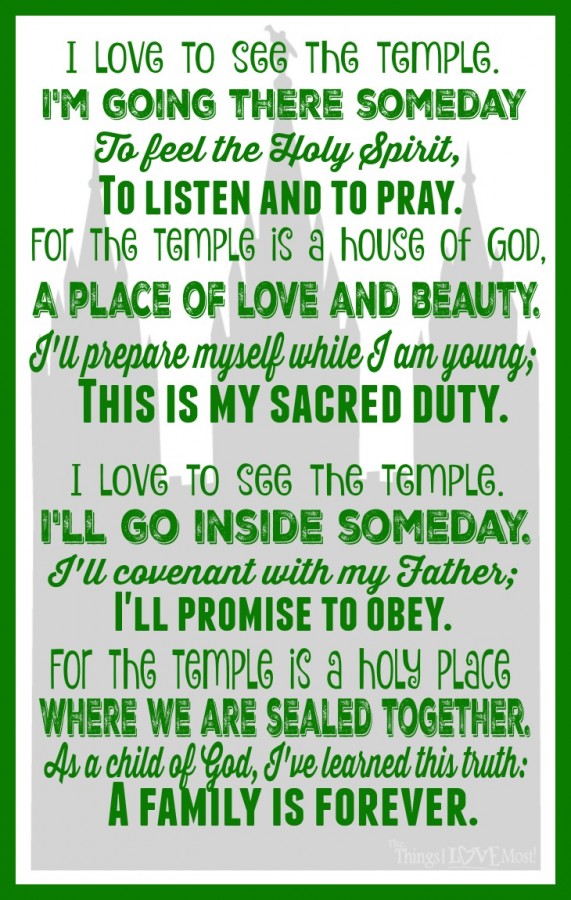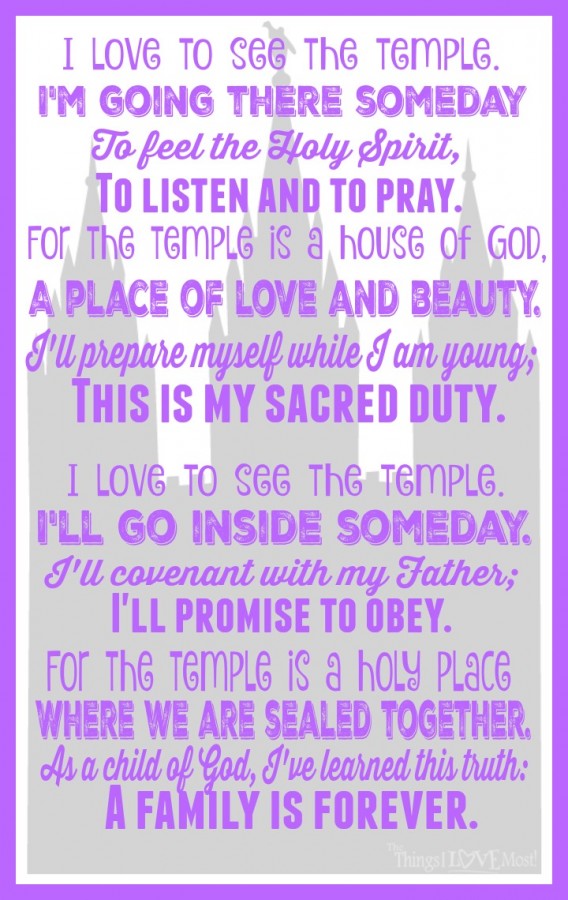 I also made this one where I found a royalty free temple picture and put it next to the song. There are a couple websites you can get free temple pictures HERE and HERE (if you just get the low res photos they are free)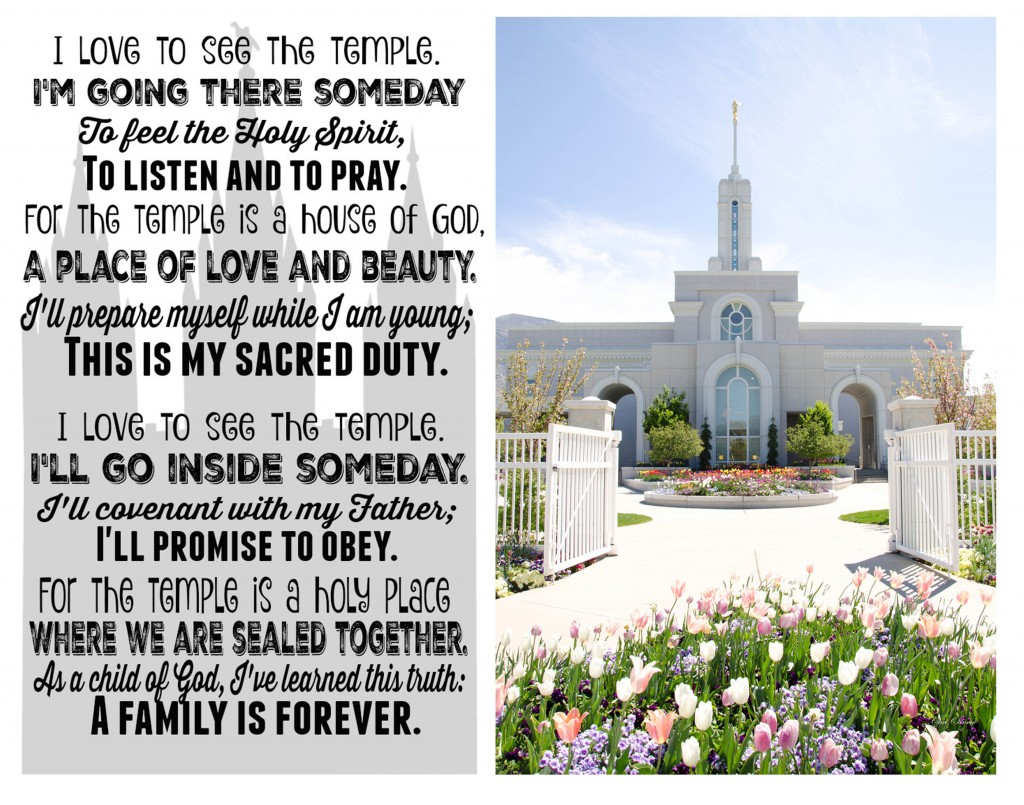 To pick your own temple and place it next to the saying you can use PicMonkey or Photoshop and size it next to this image. You can print the Blank Temple Image HERE so you can add your own favorite temple!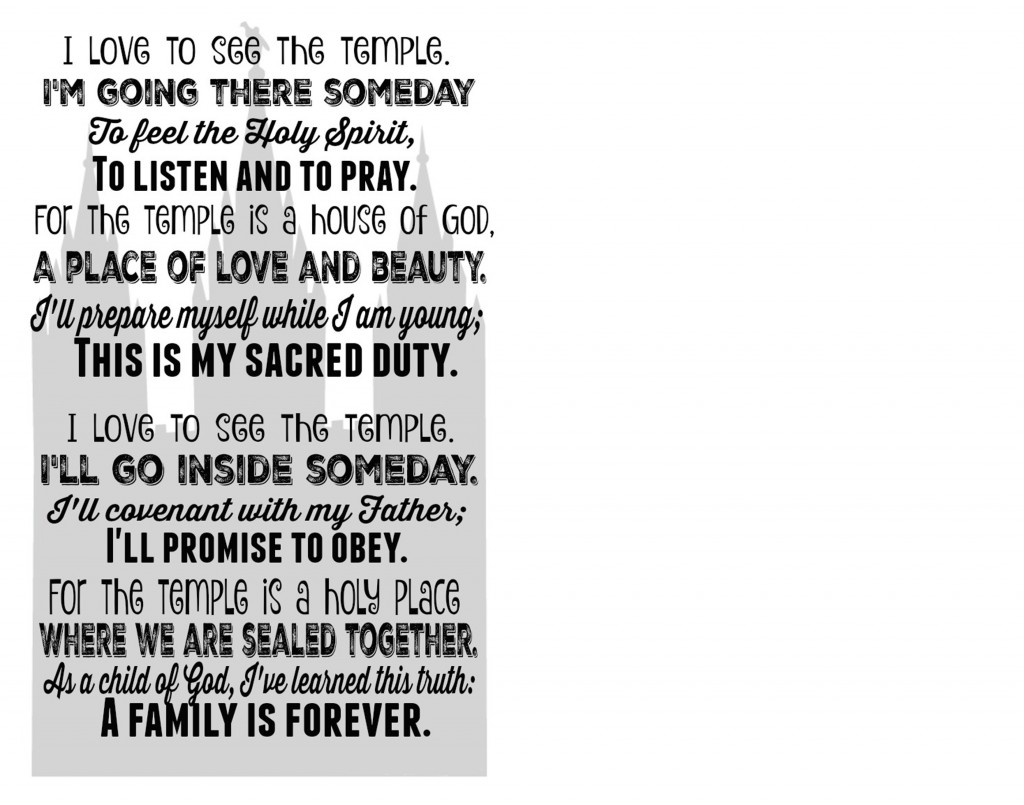 After you download your Free Temple Printable be sure to head over to The Mama Birds and join the #21Day Temple Challenge and follow the hashtags on social media! They have also created a Facebook Group HERE you can join to get ideas for the challenge and inspiration from others doing the challenge.