We are big time Rice Krispie Treat fans around her.  Mostly we like the homemade ones, but every so often we snag a box of pre-made ones for my hubby to keep him happy! He has an unhealthy addition to these babies! This year for Valentines day the kids and I are making him either this giant Kiss or adorable Heart shaped treat!  He will LOVE it!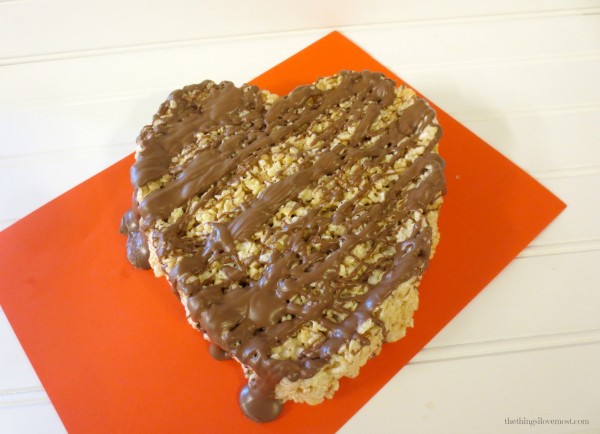 These are super simple to make!  If you don't know how to make Rice Krispie Treat I have attached a recipe to the end of the post!  Once you have the rice krispe yumminess all mixed together put them in a mold. I used a heart shape Jello pan
 for the hearts, and a Funnel to make the Kiss! Make sure you spray the mold with cooking spray so they come out easy! To make them even tastier I melted Ghirardelli Milk Chocolate Chips and drizzled it over them!
They tasted divine with the milk chocolate on top! I wrapped them in Cellophane and put a bow on it with a cute tag and there you have it, a super cute Valentine gift!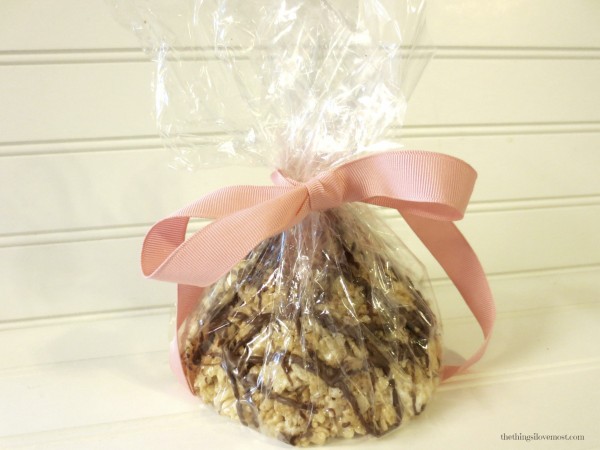 I made up some cute tags to go with them!  If you don't have time to make Rice Krispies, just snag a box from the store of the pre-made ones and slap a cute tag on it and you are good to go! If you want to  make your own all you need is….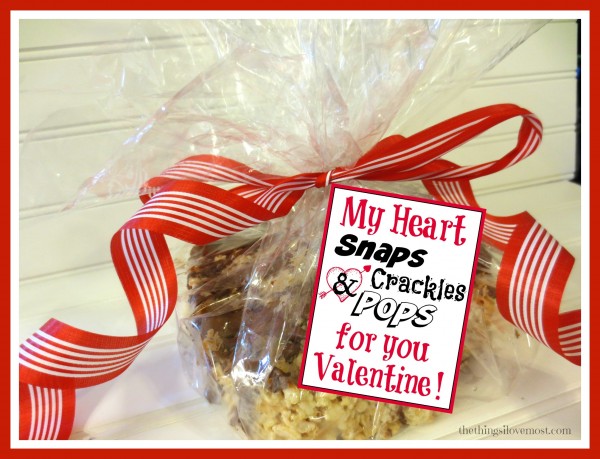 Rice Krispie Treats
1 bag of large marshmallows
1/2 cube of butter
Melt together in microwave for 30 second increments until melted.
Add 1 tsp Vanilla
Add 6 cups rice krispie cereal
Mix together and shape in a greased pan or mold.
Let set for at least one hour to cool down and take shape!
I made two cards and they could go either way on those packaged Rice Krispie bars or some homemade ones!!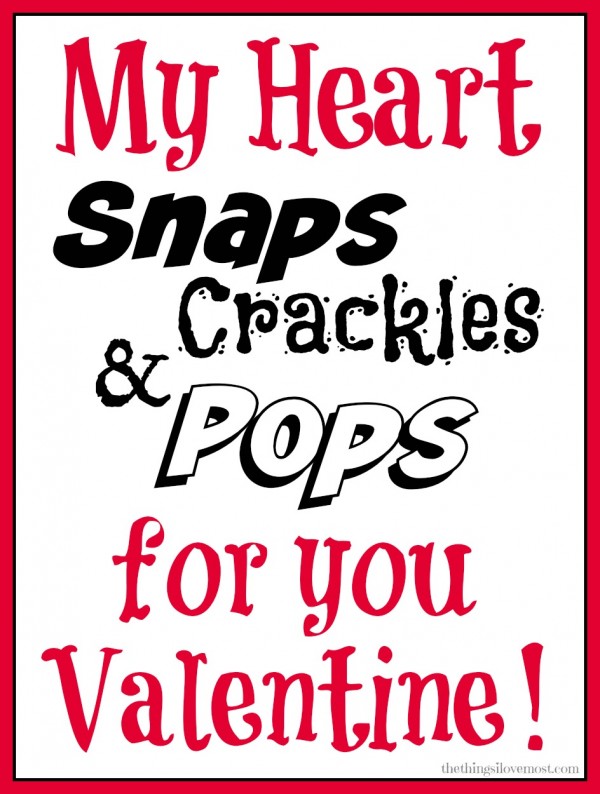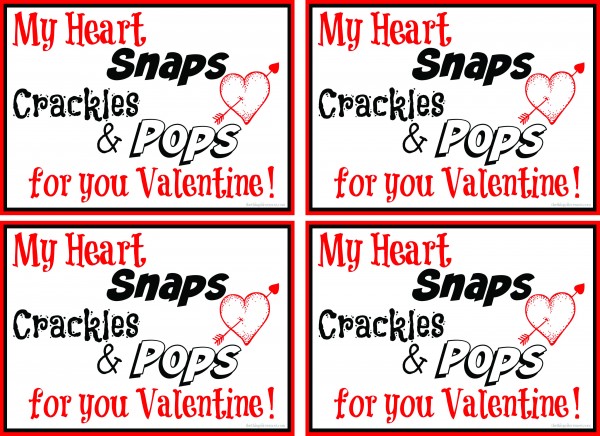 Print these Valentine's off HERE & HERE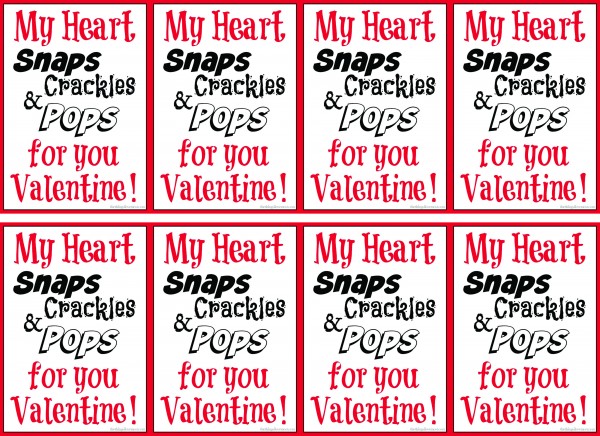 I hope you have a Happy Valentine's Day!

Some post may contain affiliate links.  I make a tiny percentage off your purchase. Thanks in advance!