Easter is coming up next Sunday! Easter is always fun, but this year I want to make this Easter a little more special for my family. In years past we always have had a good Easter, but I felt like we didn't focus enough on the true meaning of Easter. I really want to celebrate the most important reason that we have Easter, which is the Ressurection of Jesus Christ, in a more meaningful way this year. I'm exited to share with you this beautiful Easter Week Advent Activity with you today.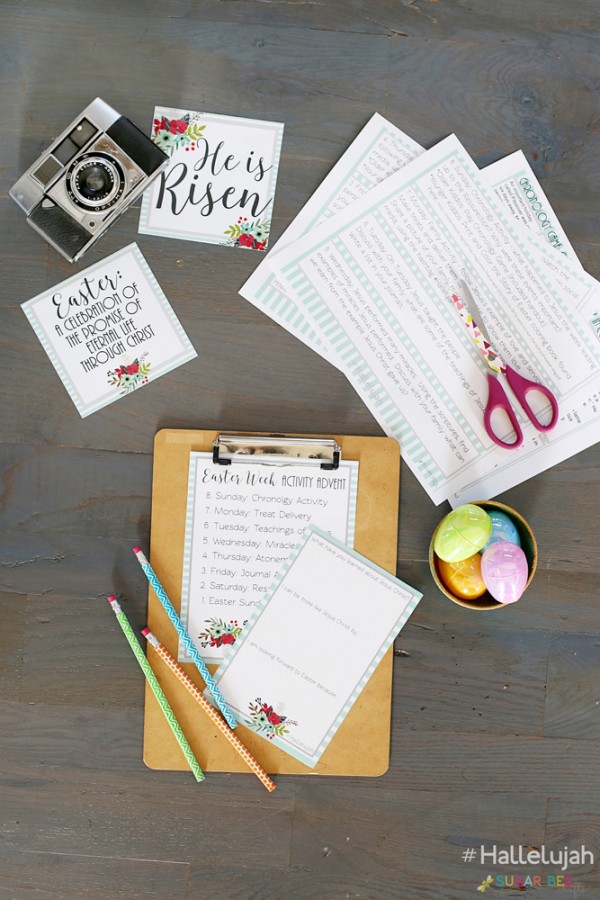 Starting each day we are going to do something special leading up to Easter. Today, along with the advent I am going to tell you about, we are going to watch this beautiful new video, #Hallelujah—An Easter Message about Jesus Christ put out by Mormon.org as part of their Easter Campaign.
Isn't that beautiful!?! I am so grateful for Jesus Christ and for all that he has done for me! What a wonderful reminder of the love he has for all of us!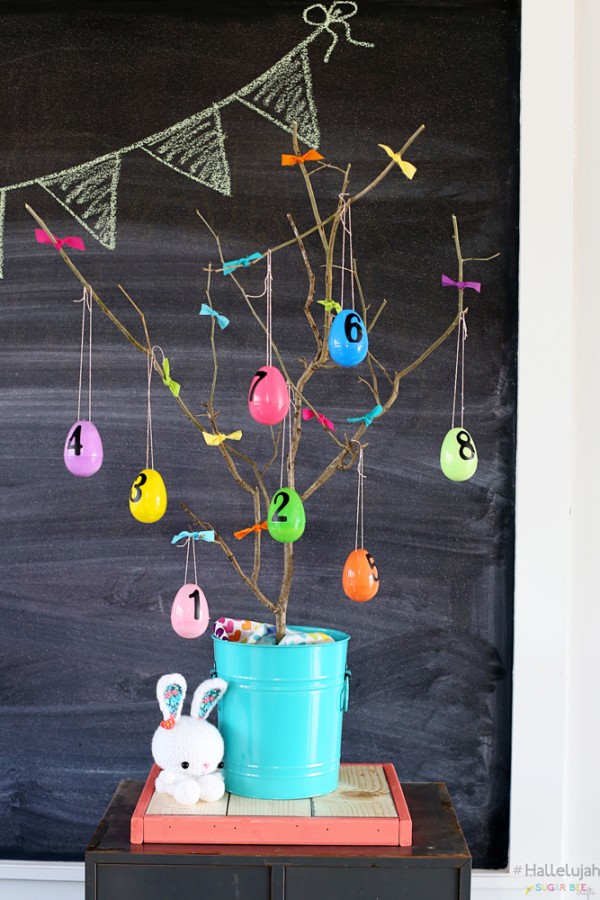 Now for the fun!! I'm excited to be sharing with you this adorable Free Printable Easter Week Advent Activity created by Mandy from Sugar Bee Crafts! This Easter Week advent is super simple and easy to create! First start off by getting 8 Eggs and putting numbers 1-8 on them. You can hang these in a tree branch, or on a garland or just but them in a basket.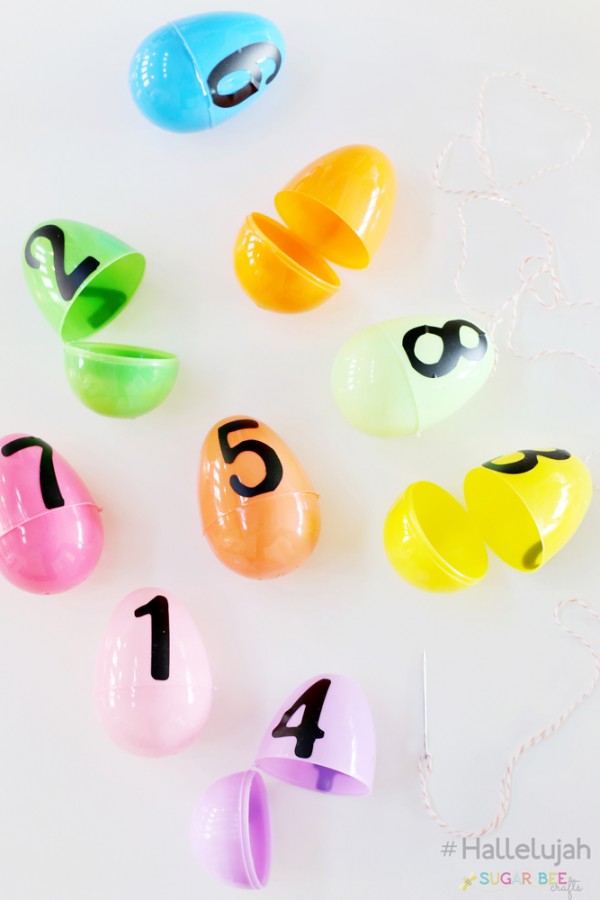 Everything you'll need is already made for you thanks to Mandy! The whole outline of activities has already been prepared! It doesn't get much easier than that! You will open them in reverse order, starting with egg #8.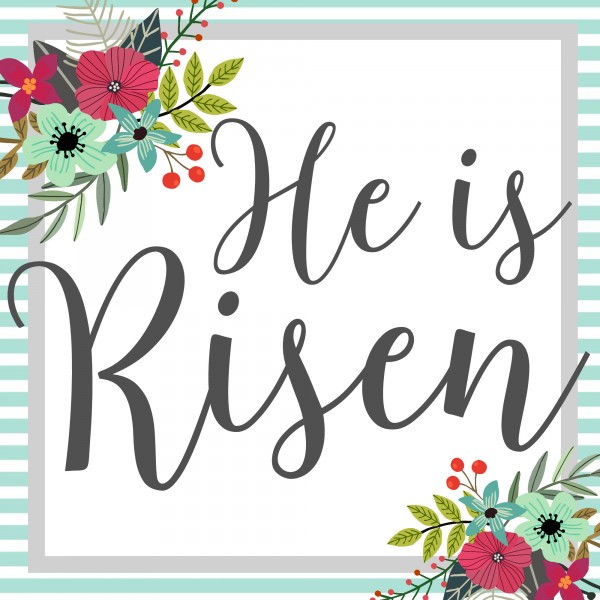 Activities range from journaling as a family to watching an online video to baking treats and delivering them to a neighbor. It is focused on learning more about Jesus and His teachings and the events that led up to Easter Sunday. You can find all the materials in the FREE printables. Simply print out the advent, cut the strips apart, fold them up and put them in the coordinating numbered eggs. There are also cute quote printables, journaling pages, and more.
There is even a printable recipe for these yummy Resurrection Rolls.
Free Printable Easter Week Advent Activity
Click on the links below to print off everything you need for this activity!!
Easter Week Advent – Overview – pdf
Easter Week Advent Activity – 8-5
Easter Week Advent Activity – 4-1
Easter Week Resurrection Rolls
I hope you all enjoy this fun Easter Week Advent Activity from Sugar Bee Crafts, and have a wonderful week leading up to Easter with your family!!
*Also head over to The Mama Birds to see this fun Easter French Toast Bake and Scriptures Scavenger Hunt created by Colette from My Computer is My Canvas