I know I have been reviewing a lot of books lately, but I needed to catch up on all my books I have read these last 11 days! This is my third book of the year already and I am loving it! (although my body is hating it because I keep staying up WAY TO LATE reading books. I have got to figure out a time to read during the day. I love reading and enjoying a good novel. I am trying to trade off between fiction and non fiction. My first book of the year was Three Little Words, the next book was Financial Freedom, now I'm reading A Thomas Jefferson Education for Homeschooling, and I just finished this great book The Matchup by Laura Walker! It was one of those books that I stayed up way too late reading at night because it was a fun story that sucked me in like so many books do!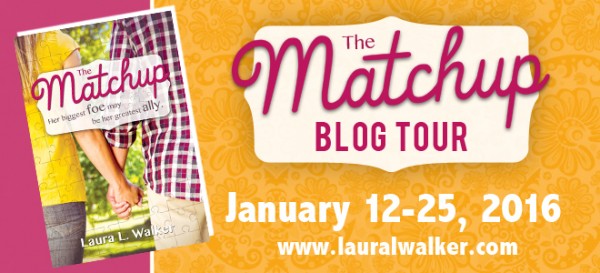 The Matchup by Laura Walker
The story is about the lives of two different people. They first introduced us to Gage Logan who is a single man in his late 20's who is struggling trying to find his place in the world, and in his family. The story follows his struggles and how he comes to know God again through the kindness and friendship of a long time friend. He meets up with Valerie, a friend of his as a child, who is going through her own struggles.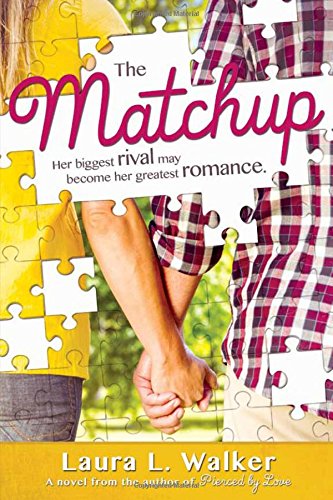 The last thing Valerie wants or needs is to work for Gage, whom she loathed as a teen. But Valerie's husband just walked out on her and she needs the job. Together they discover that when it comes to the Church and each other, it's all about second chances. This sweet LDS romance will renew your faith in love and redemption.
Valerie was in a hard marriage with a man who expected perfection. When their son was born with autism he blamed her for it and told her she must have done something wrong when she was pregnant with him. Sad to be single again but devoted to her children, especially her artistic son, she makes it through each day as she learns to deal with the struggles and joys of having a child with special needs. When she and Gage meet up in the grocery store they are both shocks to find out that both of them are divorced. The story is about rekindling a friendship, even though the friendship that they had when they were younger wasn't' very great.
I really enjoyed The Matchup, it's a very clean and fun read. If you haven't read Pierced by Love by the same author I would recommend reading that first. It explains the Logan family and what they have gone through. This is kind of the second one although it can be read separately but it is about the other brother who is part of the Logan family.
I received free product from Cedar Fort in exchange for an honest review. All opinions are my own.