I get a bit emotional every year when my children have a birthday. I always tell them they can't grow up, but they never listen. While it's hard to see them grow up so fast, I have learned to love each stage and age of life and to enjoy life with my children. My kids are becoming more incredible people every day, and I enjoy watching them learn, grow, and become who they are destined to be. This year I am working really hard at enjoy life with my children!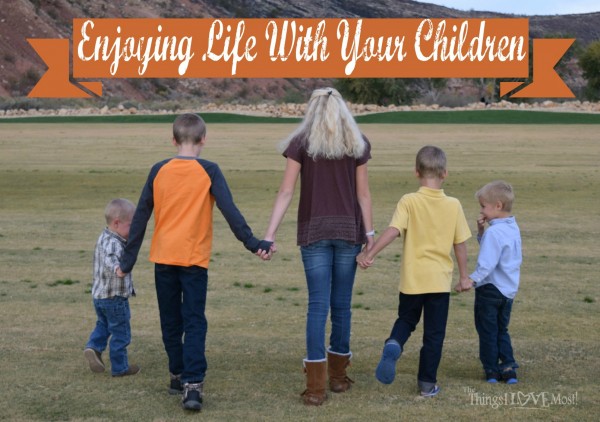 Enjoy Life With Your Children
We always hear people, especially old people in line at the grocery store tell us while our 2 year old is throwing a huge fit for a candy bar, to enjoy it because it goes by so quickly. It's times like those that we are ok if it goes by quickly. You just want to get out of the darn grocery store and put the two year old to bed. Bad time for great advice. When you really think about it their "bad timing advice" it's true and they really are trying to tell us something, they just need to learn when to say it! They do grow up fast, so despite the hard times, the fits and the fights, we need to enjoy life with our children. I recently heard this poem, The Last Time, and had to share it with you. Grab a tissue first because you will be bawling by the end.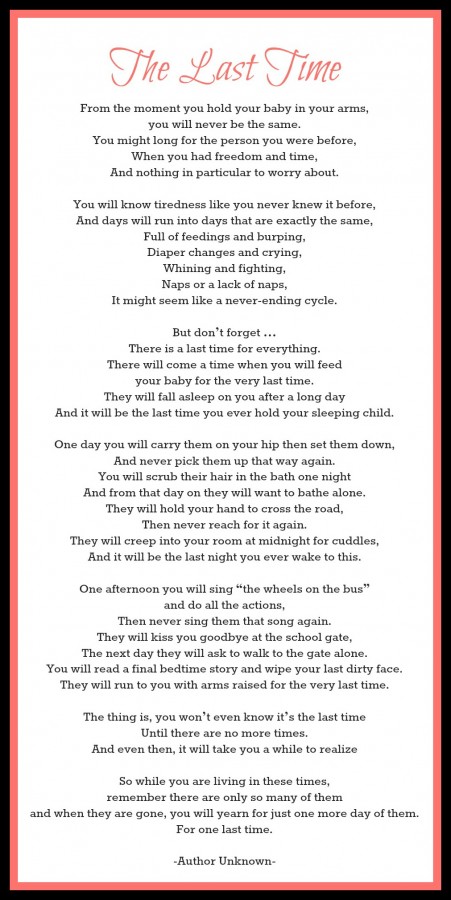 Last year I went to Time out for Women and was able to hear Mercy River live! I have always loved their songs and was so excited to hear them sing live. n between each song they would each take turns talking. They read this poem and then sang this song! (My baby and I are the first picture of the video)

The message I get from both of these is to enjoy life with our children. Be there for them, love them even during the hard times! The time does go by very quickly and they need us and we need them!
Today I am over at the Mama Birds sharing 6 Important Lessons I've Learned as a Mother! Head over HERE.