Another book read in just a couple of days! It was a perfect book to read on my drive up to visit family for the weekend!! This new book by Jenny Proctor called, Wrong For You, is a fun fast read!

About Wrong For You:
Lane Bishop is a hardworking, intelligent, beautiful young woman. And with her recent move to Chapel Hill, she is determined to leave behind the drama and effort of keeping up with the dating scene. Even so, Lane somehow manages to get dragged out by a gaggle of girls to go watch boys play soccer. Just watching is not Lane's forte, so she joins in the fun and leads her team to victory.Rather than feeling intimidated by the vivacious beauty on the opposing team, Jamie Hamilton is intrigued. Risking his "untouchable" dating status, he decides to pursue Lane with a little help from his older brother Simon. With Simon's behind-the-scenes assistance, Jamie proves irresistible, even to a disillusioned dater like Lane. But as she gets to know both brothers, Lane can't help but wonder—beneath the grand gestures and romantic words, is she falling for the wrong guy?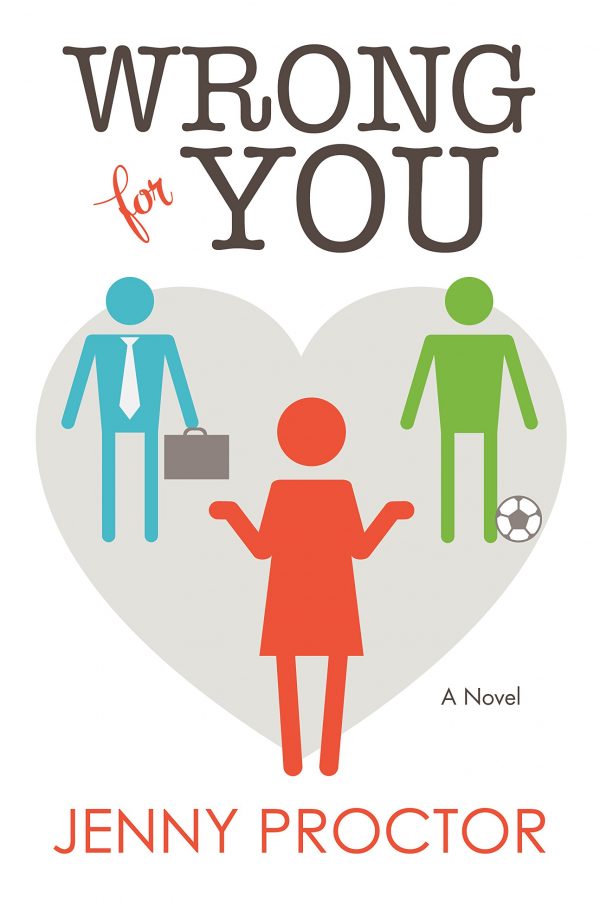 My Review:
I have only read one other book by Jenny Proctor and have liked both of them! Her new book, Wrong for You, was a fun quick read. I really liked Lane and her character. A fun, athletic, intelligent, and hard-working girl who moves to a new place to start new in her life and avoid the LDS dating scene for a while. Unfortunately she doesn't stay away long as the first day she meets a family of brothers who quickly intrigue her and one of them tries to pursue her! Jamie Hamilton is a fun, happy, soccer player who decides to pursue Lane after seeing her skills on the soccer field! He hasn't dated for a while but decides that Lane is worth pursuing. Simon, his older brother, helps Lanes with some business issues she is having at her new work. As Simon gets to know Lane he helps Jamie romance her by the things he notices about Lane. Lane keeps having feelings for him also and doesn't know why because Simon has a long-distance girlfriend. He's"untouchable". I kept going back and forth as to who Lane would pick, but I wasn't super surprised in the end with who she picks. I love the relationship that Lane has with both of her Grandma's. The one that she lives with, that she feels like she can talk to, and the other Grandma who wants her to get married very quickly. I would recommend this book to any young adult that loves a fun little romance novel.
The novel is clean with a little bit of kissing!
Purchase Wrong for You by Jenny Proctor
Giveaway for a $25 Amazon Gift Card and a Free Copy of 'Wrong for You'
a Rafflecopter giveaway

May15th:
May 16th:
May 17th:
May 18th:
May 19th: