I have heard a lot of people say that they thought the Instant Pot was mostly beneficial for meat eaters. While I do use it for meat a lot, I equally use it for cooking veggies, rice, oats, and noodles! Today I am excited to share with you just how quickly it cooks butternut squash!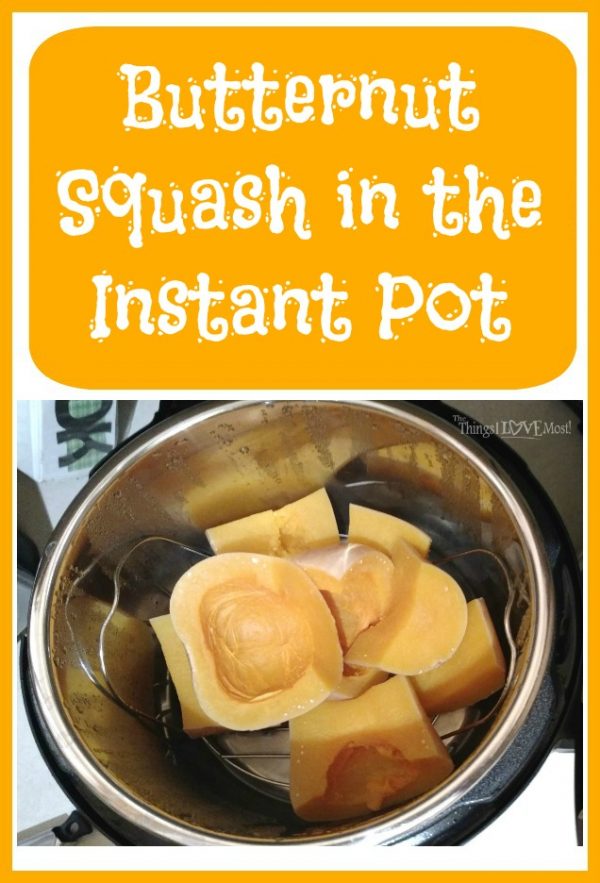 I love Butternut Squash and it is SOOO easy to cook in the instant pot! I use Butternut Squash for baby food, to mash up and eat it with butter and salt on it, or you can use it for soups. There are also some really awesome recipes you can use Butternut squash to add into it without your kids knowing. There is a great cookbook called Deceptively Delicious, where you make a whole bunch of it and save it to use in regular recipes. The kids won't know it's even in their meal! Like Macaroni and Cheese, Grilled Cheese Sandwiches and more!
Butternut Squash in the Instant Pot
1 Butternut Squash
Directions-
Peel off the skin off beforehand if you want to. I didn't. Cut your squash how you would like it. I quartered it. I took the seeds out beforehand but you can do it after.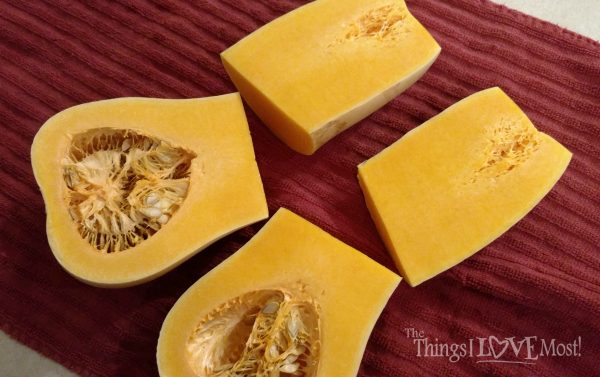 Place your wire insert into your pot and put 3/4 C water in.
Place your squash in the pot and lock it and make sure your pressure valve is on sealing.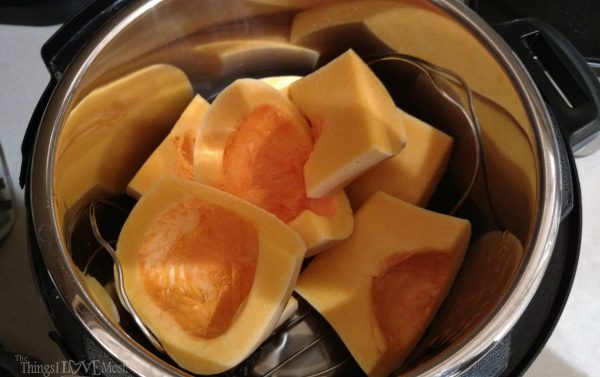 Push Manual – 6 mins. (Do it for 12 mins if you only cut it in half.)
Use slow pressure release!

I will keep adding Instant pot recipes as I use it. I have had some people tell me that their instant pot hasn't worked for them. That it made their meat too dry, or that it took forever to seal. Keep playing with it and adjust time possibly for your altitude. I am NO expert with the instant pot and I don't get paid to post for it, I do love mine and would be happy to help you learn to love yours also! Email me with any questions and I would be happy to help!