I really really enjoyed this book, Dear Jane by Rachel Ward. The story is about a girl who goes on a mission and gets dumped by her boyfriend back home. I think growing up we kind of get this vision of our life of exactly how we want it to be. We don't know a lot about the Great Big World and all that is out there that might get in our way. Quinn was a girl just like that. She had a plan. She went on her mission and planned to come home and marry her boyfriend and live happily ever after. Well all of that changed when she got a "Dear Jane" letter. (For those that don't know what a "Dear Jane letter" is, it is a letter from your boyfriend staying that he is getting married and he will not be waiting for you to return. Most of the time they call them Dear John letters because it's the girl dumping the boy. But in this case and in this story it was a Dear Jane letter.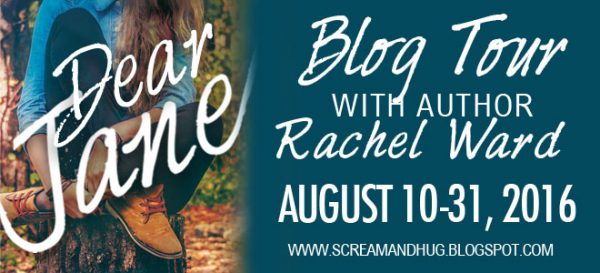 The majority of the story is about Quinn after she gets home from her Mission. Althought it tells a lot of things that happened on her mission, from meeting a missionary that drives her crazy, and also her reaction of her Dear Jane letter on her mission. When she gets home a lot of big things happen in her life that she would have never guessed would happen in her family. Her brother gets divorced, her aunt she looks up to, she finds out had a mental disorder and her meds got mixed up and she commits kills herself, and a few other heartbreaking things happen that she finds out about. The thing I really liked about this book is all that you can learn from it. We need to realize that life is hard. Things are not always going to be perfect, we have to trust God and his plan for our life.
Quinn was dead set on marrying her boyfriend, but in the end realizes he wasn't good for her and that someone she already knew and didn't like came back into her life and she realized he was the right guy for her. I relate a lot to this story because I "Dear John"d someone on his mission to marry someone I knew would be better for me, but also someone I would have never expected to marry. I really enjoyed Quinn's character. I could picture the scenes in the story. I like that they put her in a family that had some flaws, that she had to realize her family's imperfections. I think it represents how most families are. We all go through struggles and things never go as planned or how we expect them to go. I think Quinn really grew up after her mission and realized that life sometimes is hard to understand, sometimes it can be really hard, and sometimes it is wonderful. There are many more ups and downs in adulthood.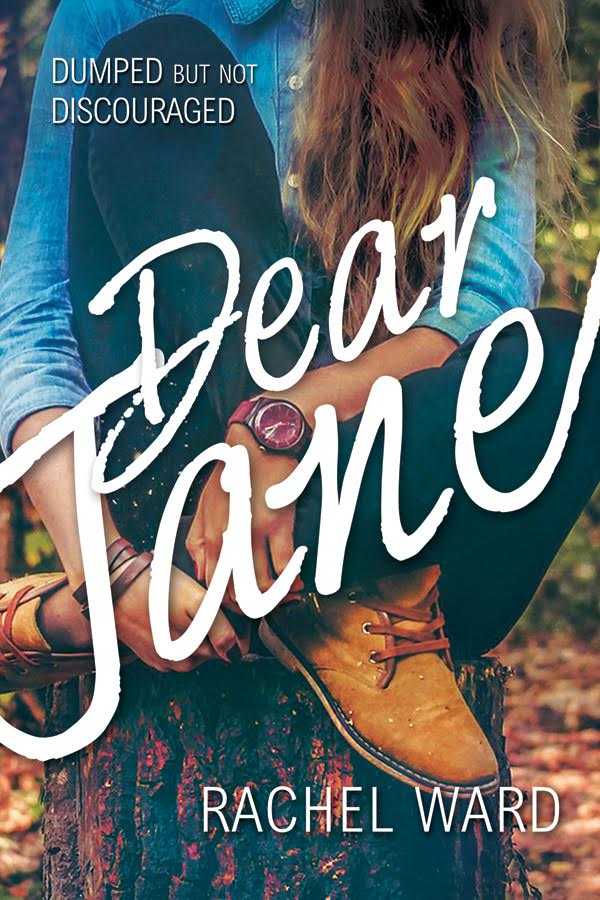 I love that the story teaches that even through hard things we can find happiness and joy and learn to forgive. There were a few weighty issues in the book such as suicide, addiction, divorce, that might be a little hard for younger teens to read about, this is definitely an older high schooler or young adult+.
I reviewed this copy in exchange for my honest review.
Purchase Dear Jane by Rachel Ward
Follow Rachel
Blog – Facebook – Twitter and Instagram: @rachelsueward
Rachel Turner Ward graduated from Hillcrest High School after spending two years writing for the yearbook and the creative writing magazine. She then studied English at Brigham Young University­—Idaho, graduating with an emphasis in Literary Studies. She has contributed to several online publications, including Mormon Mommy Blogs and SheSteals. She has written a personal blog since 2009, Trapped Between a Scream and a Hug. Rachel lives in Salt Lake with her six children and husband of 15 years.