I love good music! I love being in my car, driving around and listening to awesome uplifiting songs! For the last few years Mercy River has been one of my favorite CD's to put on in my car or at home, espeically their Christmas CD! It was beautiful! My kids like it and even start singing along after hearing it a couple of times! I also love to hear that at Time Out for Women, which I am excited about this year! Anyway, back to the review! Mercy River just released a new album called Step Forward that is beautiful! I loved it, and so did my family as we listened to it the other day after I convinced my kids there was nothing on the radio!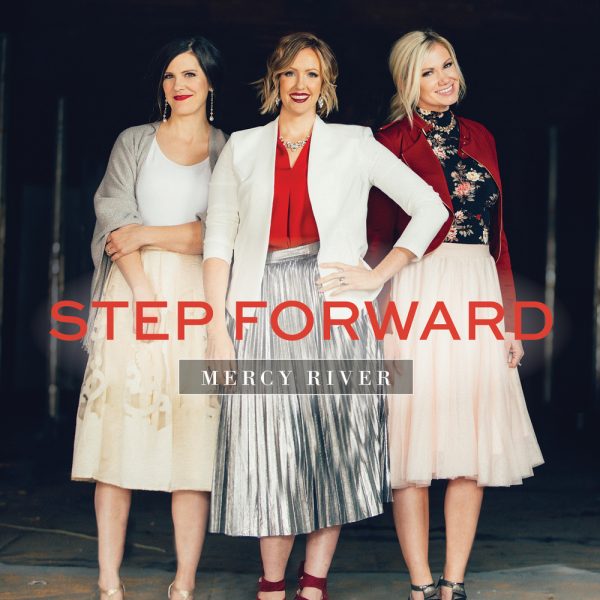 About Step Forward
Mercy River turns a new page in their music career with their 2017 album, Step Forward -a phrase taken from a beloved talk by President Russell M. Nelson, "A Plea to My Sisters." This album is deeply personal and very timely. Throughout their career, Mercy River have been a voice of comfort and hope to their audience, encouraging and lifting those who are looking for light in the midst of difficult times. With Step Forward, they add an infectious boost of grassroots action. This album encourages women to unify, rise up, and speak out. The songs on the album are dedicated to standing for truth, strengthening marriage and family, trusting in God, and making a difference. Their light-infused and faith-promoting lyrics will put a spring in your step and hope in your heart.
About Mercy River –
Over the past eight years, Mercy River has traveled all over the United States and Canada as a highly sought-after ensemble, performing for thousands of people while testifying of the Savior. Each member of the group brings several years of experience in performing, writing, and directing hundreds of firesides and concerts—as well as recording on dozens of inspirational albums. Their self-titled debut album was released in May 2008; Beautiful Dawn was released in March of 2010. Their third album, Higher, was released in February 2012. Their fourth album, Come Alive, was released in November 2013 to rave reviews, and their most recent album, All Is Bright, A Mercy River Christmas is available as of October 2015.