You guys, I read another book! I can't believe how much I am loving reading this year! This new book By The Stars by Lindsay Ferguson did not disappoint! And it was her first novel, and it was A.Mazing!! I am absolutely loving historical fiction lately. I feel like I am learning, but also enjoying such wonderful stories! I have a dream to travel the world one day, but through reading books I feel like I can do that in a way! Learning about other time periods and places has been really fun!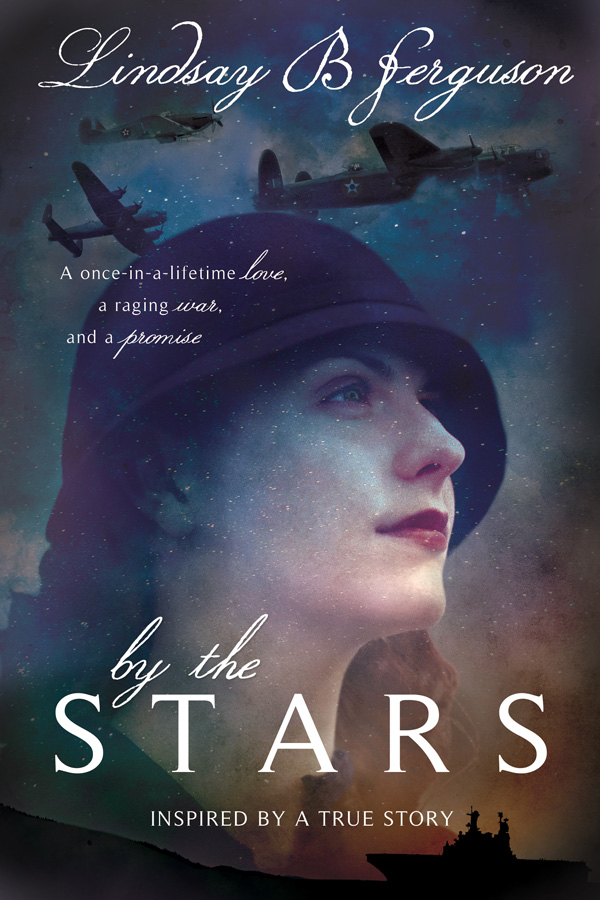 By the Stars by Lindsay Ferguson
About the book:
When Cal finally gets a chance with Kate, the girl he's loved since grade school, their easy friendship quickly blossoms into a meaningful romance. But the WWII draft calls him to the war in the Pacific, and with his small chance of return, Cal prepares to part from Kate for good. Inspired by a true story, "By the Stars" shows that love, faith, and perseverance can overcome any obstacle.
Summary:
This new book by Lindsay Ferguson called By the Stars was a beautiful story, the kind that I could not put down. Having this be Lindsay's first novel she's ever written I was completely amazed at the details, the writing style and the amazing story she told. This book is inspired by a true story about a boy named Cal and a girl names Kate. The book starts out when they meet in the 8th grade. Cal, a shy kid, and Kate, the new outgoing popular girl. As much as Cal likes Kate, things just don't seem to work out very well, and they don't really get to know each other until later in life. As much as he wants to be friends with her, or even more than friends with her, he comes to realize she is too good for him. Not in he league so to speak. As time goes on and the story of Cal unfolds and as the story develops we see the insecurities, and struggles that both Cal and Kate have. Leaving for war makes it even harder especially for Cal who is going out into the unknown. Who knows if he will even survive the war. The sweet story is a story of love, trusting in God and his plan for our lives, and sacrificing. I have mentioned before that I do not know a lot about the wars, and reading these last two books, the one about World War I, and this book about World War II has helped me be more appreciative for my ancestors that served in these wars. I was very impressed with this story by Lindsay Ferguson, the research behind it, and how she wove in such a wonderful, at times heartbreaking and beautiful story by someone she knows into a beautiful novel I think everyone would love to read!
Purchase the Book:
About the author:
As a Communication graduate from the University of Utah, Lindsay Ferguson worked as a PR and marketing writer for a computer software company for several years before resigning to focus on raising her family. As a contributor to Deseret Digital Media, she has had lifestyle articles published by ksl.com, Deseret News, and FamilyShare.com. She lives in a suburb of Salt Lake City with her husband and four children. By the Stars is her first novel!