Valentine's Day is just a little over a week away. It falls on a Sunday this year so my husband and I will be going out on Saturday, and we will have a special day to show our kids how much we love them on Sunday. While I do think Valentine's day is really for couples, it's also a fun day to show others how much we love them. I do have to say one of the things I love about Homeschooling is not having to make 100+ valentines and 4 boxes for my kids to take to school! We did join a co-op this year and they wanted to have a family party so we decided to make one cute box for our family and one fun valentine per family. We are going to make these sugar cookies, but make them giant! My daughter is also part of a Commonwealth school that she goes to with other homeschool teens once a week and she is supposed to bring Valentines. She came up with these fun Twix Bar Valentines! My favorite candy bar, if you don't remember I made a giant one you can see here.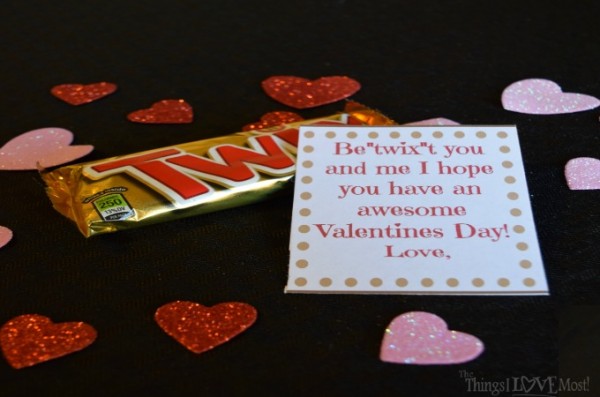 She is in a Shakespeare class and we thought it would be fun to ues a little Shakespeare language. So we came up with two cute saying. and she made the printable! Aren't they so cute! Be"Twix"t you and me I hope you have an awesome Valentine's Day…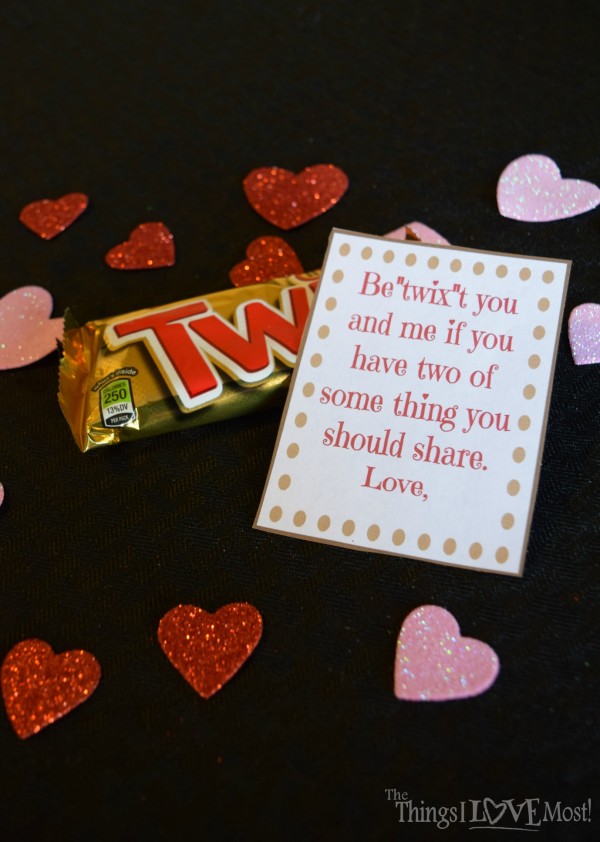 Be"twixt"t you and me if you have two of something you should share!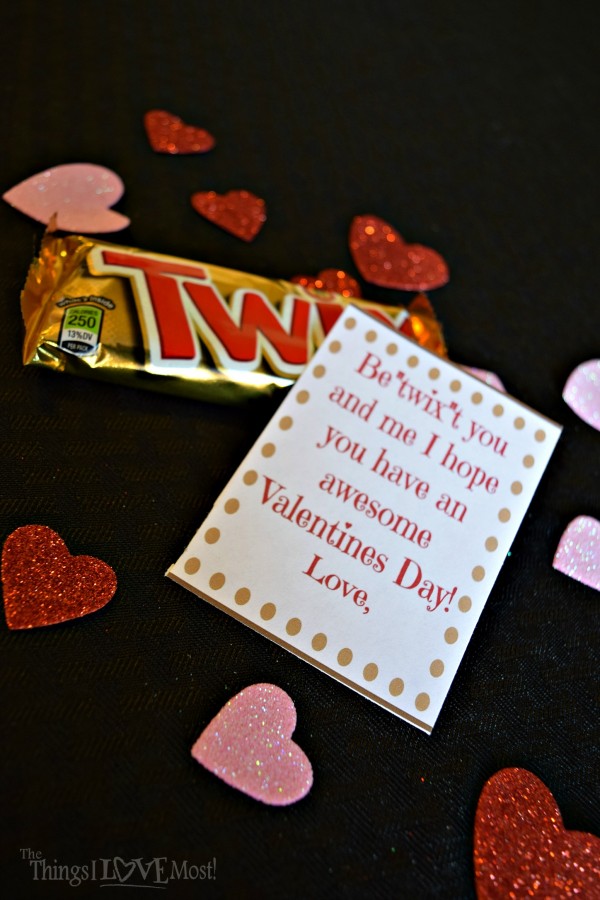 Twix Bar Valentine's Gifts Free Printables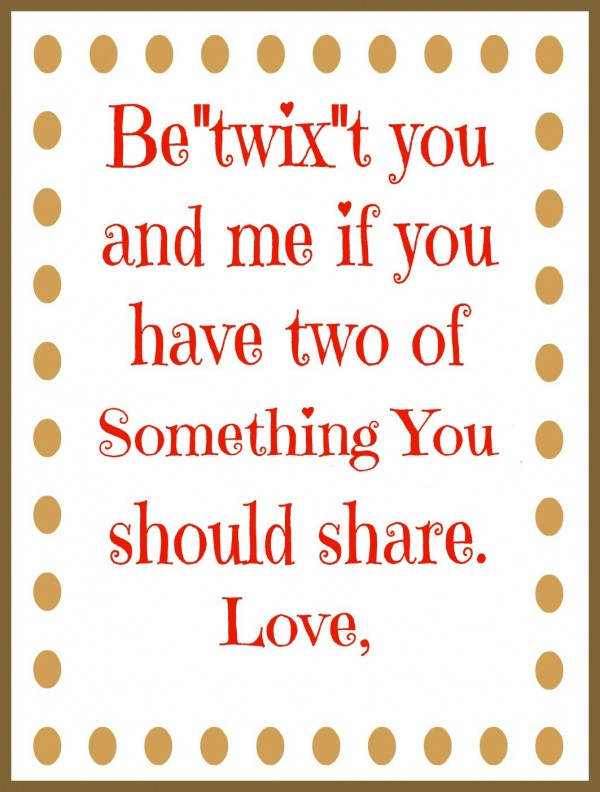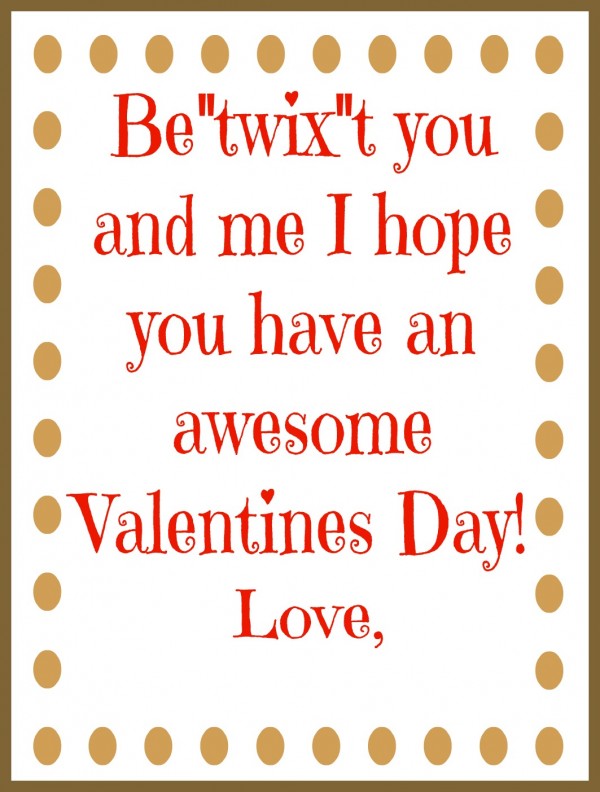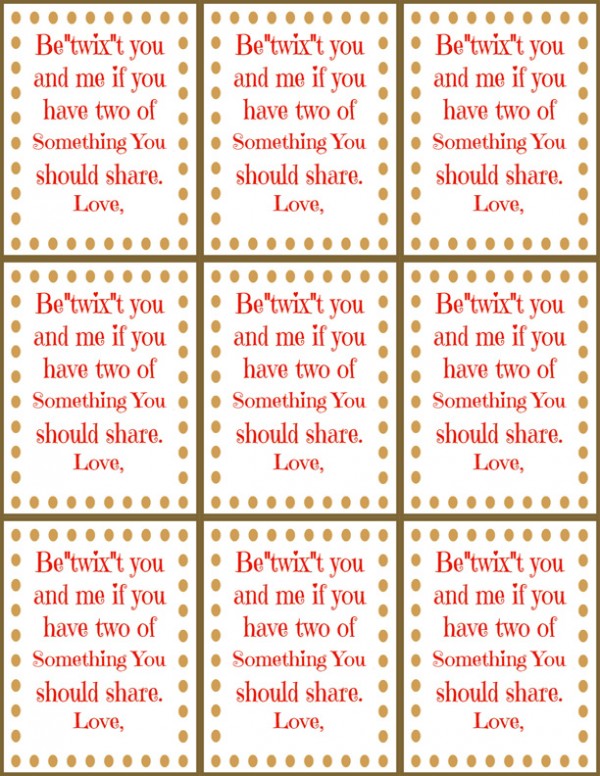 Right click to save any of these to your desktop!
I hope you love these Twix Bar Valentines as much as I do and use them freely and tell your friends about them! I also hope you have a wonderful Valentine's Day! I am going to share on Tuesday next week what I am giving my husband for his 7 days of Valentines day. I hope you will come back and see then!!